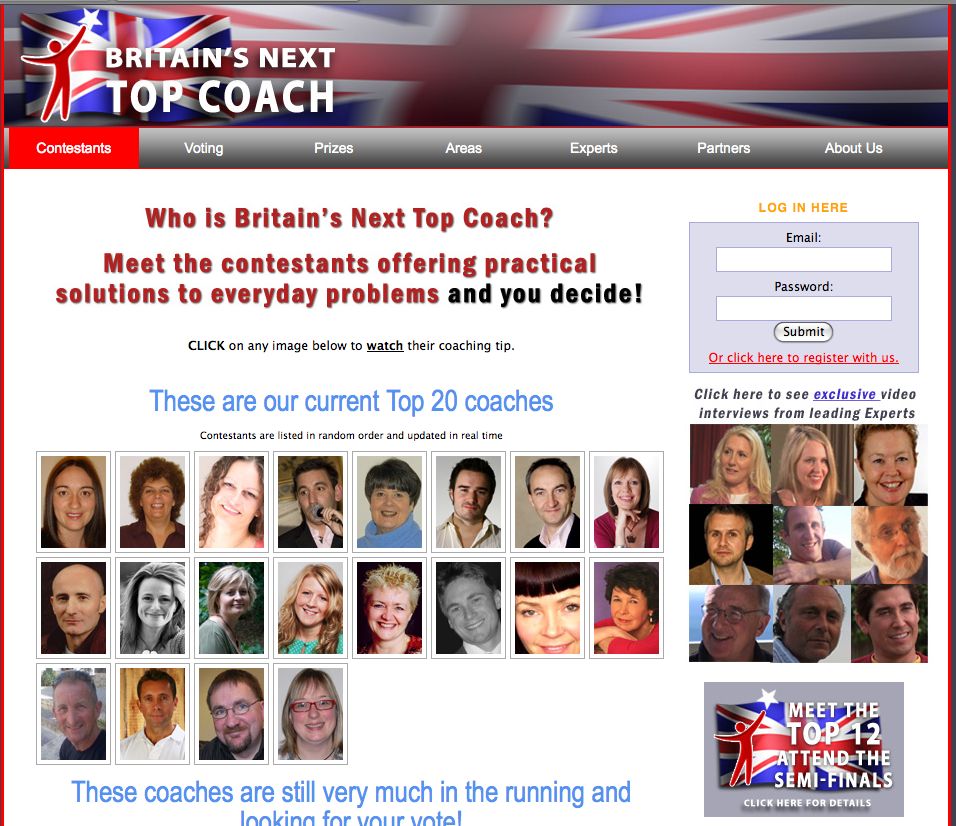 Fusing the "best" elements from television programmes such as the X-Factor and Britain's Got Talent, with innovative internet events such as TED Talks, Britain's Next Top Coach, the brainchild of confidence coach Ian Banyard and film-maker Terry Malloy, is designed to provide the audience at home with the inspiration, encouragement and practical tools necessary to make the kind of changes they want in their life in order to achieve their dreams.
Britain's Next Top Coach is designed to find and connect the most inspirational and talented individuals emerging from the self-help and personal development community with the increasing number of people looking for answers to the problems they are facing.
The areas covered are:
Success and happiness
Life and relationships
Health and Fitness
Business and careers
Each of the areas covered in the competition focus on providing:
An examination of the perceived and actual problems people face when it comes to dealing with such matters as confidence, decision making, communication, self belief etc
Practical tips and examples of small and simple changes that can be easily incorporated into our everyday lives.
All you have to do is go to www.britainsnexttopcoach.tv click on any photo and watch a short video of that person's top tip. Then register on the site and place your vote.
On Saturday 25 April 2009 in Cheltenham the 12 semi-finalists will give a talk to a studio audience which will be broadcast over the internet for the public to vote four of them through to the final.
The winner of Britain's Next Top Coach - to be announced in October - will be the one considered by the voting public to be the most exciting, inspirational and talented coach.