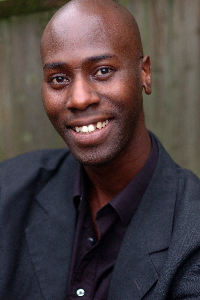 Top life coach, Rasheed Ogunlaru, whose clients include entrepreneurs, entertainers and the public says: "You can change your life overnight. One hour less TV a night, lunch breaks at work, dropping negative relationships, regular exercise and half an hour to yourself a day can create more time in your life, reduce stress - and enable you explore and create your future."
To help more people to take charge of their lives Rasheed has launched his Spring Clean Your Life Campaign 2009 of seven tips to enhance your life at work and home.
Seven work spring cleaning tips:
Have a thorough desk/file clear out - it will focus you and ease stress.
Restrict email, internet use and paperwork to set limited times and do key tasks first.
Arrive and leave on time - sounds simple - make it a habit.
Start and end the day with a clear desk - this reduces "back to work phobia".
Go out of the office at lunch to ensure you take a break - more productive less stress.
Regularly schedule time in your diary for your family, friends, interests and holidays.
Avoid squabbles/personality clashes focus on your priorities.

Seven home and life spring cleaning tips:
Have a full home spring clean to calm, focus and improve your daily life.
Give all you haven't used for over six months to friends or charity - it relieves you, helps others and allows space for new opportunities.
Take time out - give yourself half an hour alone to relax or focus on your life.
Eat a balanced diet, exercise and sleep well - this boosts energy and reduces stress.
Use your answerphone, and reduce wasted hours in front of the TV.
Drop all negative relationships - and only create positive ones.
Write a short list of five or so priorities you do want this year and focus on them.
Ogunlaru, author of The Gift of Inner Success says: "We have cluttered minds and busy lives. Slowing down and reducing the content will bring you back in harmony with yourself, your health. From here you're well placed to handle life's challenges and create your opportunities."
For more information about Rasheed Ogunlaru call 020 7207 1082. Visit: www.rasaru.com or email: Rasheed@rasaru.com