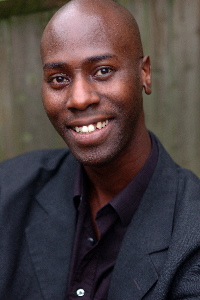 The main reasons we fail to keep our New Year's resolutions or achieve success and happiness is we're not holistic, specific and positive.
We're prone to negativity and set the goals "we think we should" rather than "we truly want".
Resolutions to quit smoking or lose weight are great but you need to set specific goals within the context of your whole life that really motivate you.
Only then are you likely to take action and succeed.

Here are my Top Ten Tips to make New Year's resolutions that stick:
Forget what others do – do it for you. Forget the pressure from Mum, mates and gossip magazines. Set goals for you; take responsibility and follow them through.
Think ahead: set three year goals instead: We over-estimate what we can achieve in a year and underestimate what we can in three. Set a three year plan – as businesses do - it gives you scope/time to set and achieve goals in all areas of your life/career.
Be holistic: any resolution like 'to stop smoking' must be set in the big picture of your life. Starting with the big picture of what you want in your whole life, career and relationships - to give you the motivation to identify and take the steps necessary.
Start with the end in mind: when you go on holiday or make any trip you start by deciding/visualising your destination and then plan the steps and resources you'll need. This sets your mind on success. Apply this to your life goals and you'll fly.
Self, health and wealth: setting a goal for each of these will help you achieve the inner, physical and financial fulfilment and security humans seek.
Be specific: identify the what, why, where, when, how much/many of your goals. Like shopping the clearer the list you have the quicker and easier the shopping trip.
Be positive: millions of people focus on what they don't want and get it. Act on what you do instead. Let go of negative relationships and build positive ones.
Small, steady steps: break each task into small steps, this helps your mind be clear on what you need to do and become confident about
See everything as feedback: flowers grow through by both sun and rain. Champions become so by learning from trials and triumph in equal measure.
Get support: who do you know who can help you? You can't/needn't do it alone.
Contact
Rasheed Ogunlaru, Life Coach - Speaker - Business Coach
Tel: + 44 (0)20 7207 1082 Mob: 07961 953599
Email: rasaru_coaching@yahoo.com Web: www.rasaru.com