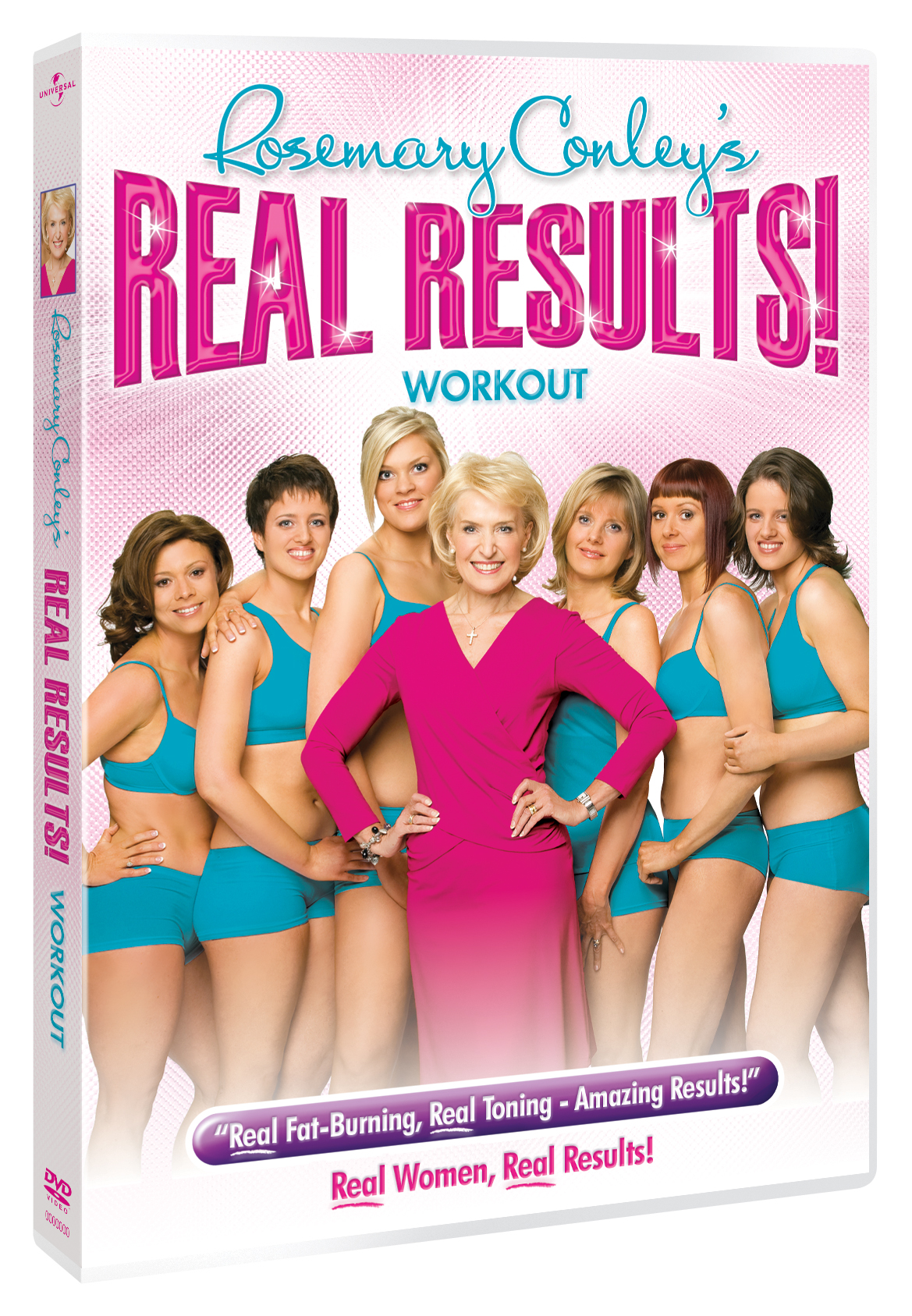 Having
gained
weight over the Christmas period, now is always a
good time
to make those
New Year resolutions
and consider
getting fit
and shedding those extra pounds! That was what
I thought
anyway, when given
Rosemary Conley's Real Results DVD
to review.
The DVD is divided into
seven workouts
and begins with a brief explanation of the
aims and benefits
of the individual sections, described by
Rosemary Conley
herself, who does look
remarkable
for her age! She
emphasises
that each of the different
workouts,
which are designed to help you
lose weight
, burn fat and
tone up
the muscles, should be combined with a
low fat diet
for optimum results.
Rosemary Conley
points out that it is
essential
to use the
seven minute
initial warm up if you intend to follow the 23 minute
aerobic fat burning
exercise. However all the other
workouts
can be used
independently
or combined with others for the amount of
time
one has available.
Each
section
is also graded according to
ability
, which is particularly
encouraging
for the
novice
like me, who is able to follow the
easy option
within the different workouts. The
fit person
can work through the
advanced
options. The
women shown
carrying out the workouts range from
teens to sixties
, proving that no matter what your
age
everyone can participate and
benefit
.
I found
Rosemary Conley's Real Results DVD
easy to follow with
clear instructions
given throughout although the
co-ordination
of some of my movements will hopefully
improve
with practice! I also found the
accompanying music,
including Sister Sledge and Steps, quite
pleasant
to listen to.
I have worked through the
different sections
of the DVD on a few occasions for
relatively short periods
of time as I am not particularly fit! I
especially like
the way the DVD is designed for all
ages and abilities
. As I would really like to
lose weight
, I intend to use it regularly and perhaps I may actually achieve one of my
New Year's resolutions
this year, rather than
abandon
them half way through January!
Rosemary Conley's
DVD is available from Amazon. To order,
click the link
below:
Rosemary Conley's Real Results For Real Women Workout [DVD] [2009]