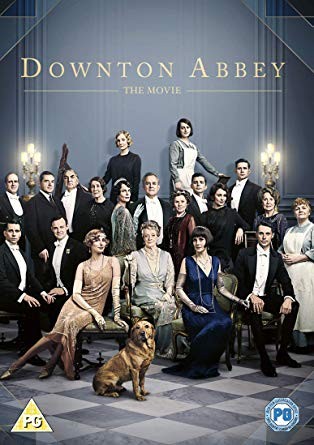 Downton Abbey The Movie is a must fee for fans of the TV series. The characters come back to life in 1927 Britain just before the visit of King George V and Queen Mary with many of the cast returning to do battle with the "invading" royal contingent. The below stairs staff are firmly put in their place until they find their backbone and take back control.
There are lots of laugh out loud moments as well as tender scenes. As usual Dame Maggie Smith seems get all the best lines which she delivers with obvious satisfaction. And for fans, it's lovely to see favourite characters return to the sumptuous setting of a bygone age. As soon as the opening music begins it's like sitting back in your most comfortable place ready to be transported back in time and to enjoy the continuing narrative of much loved characters.
A great family film – the rating is PG – which does highlight the plight of gay men at that time but nothing more that you would see on the soaps. Some of the storyline is fairly predictable but in many ways that just adds to the enjoyment of this addition to a favourite series.
With the DVD and Blu-Ray™ comes the bonus sections at the end including:
Cast conversations
The Royal Visit
True to the Twenties
Deleted Scenes
Welcome to Downton Abbey
PWT rating ♥♥♥♥♥
Downton Abbey The Movie is now available from Universal Pictures Home Entertainment on Blu-Ray™ and DVD:
Downton Abbey The Movie [DVD] [2019]
Downton Abbey The Movie [Blu-ray] [2019] [Region Free]