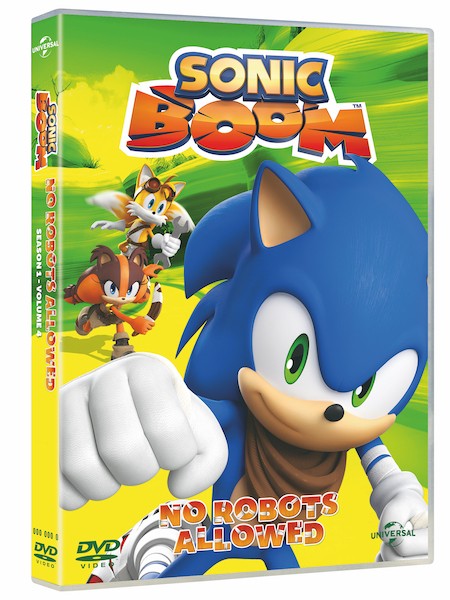 In Sonic Boom: No Robots Allowed, you'll see Sonic as you've never seen him before. The speedy blue hedgehog gets a new look in this comedy adventure series, which sees him battling a familiar foe.
This time round Sonic gets some unexpected love advice from a surprising source, a head to head robot battle and the unexpected and shocking return of a familiar face that even has Dr Eggman quivering in his boots.
Our winners are:
Sayj Trivedy, Wembley
Tracey Newton, Bishop Aukland
Out thanks to Universal Pictures Home Entertainment for sponsoring this competition.
Sonic Boom: Volume 4 - No Robots Allowed [DVD]
is available from Amazon.