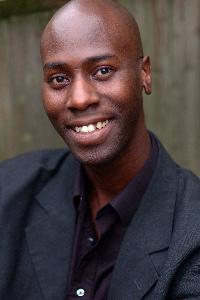 Those who excel in life - from the boardroom to Olympic champions, share four traits - passion, vision, self belief and action.
Whether you seek a pay rise, career change, love or to perform better as a parent, partner or at a hobby, these tips employed by champions will help you.
They boil down to knowing your goal, mastering your craft, believing in yourself and surrounding yourself with positive, talented people.
Try them!
Find out what you excel at and focus on that! You must love what you do and believe in you to excel and be happy in life. List all your passions, skills and talents. Are you doing these things in your life and career? If not it's time to change.
Know what success means. We all have differing dreams. Decide the level of success you want and plan aptly. Champions are motivated by achieving their best, making a mark and representing others. Money is the bonus not the prize.
Master your craft. Champions put in the time and training – overnight success cannot be sustained. Identify the precise skills and development do you need to achieve your goals. The bigger your dream the more energy you'll need to put it.
Study your field. Learn everything about your chosen career or life area. Study the top achievers – be it the great businessman you known or the exceptional mum down the road. Watch what they do and how. Set your sites higher if you choose
Gather the winning team. The right support will lift you up. Negative people will hold you down. Champions select the best coaches, teams and win supporters. They know they can't do it alone. Drop negative people in your life, work and relationships. Seek supportive winners.
Learn from every loss. Those who excel in life learn from mistakes. Those who don't wallow in then. If an athlete clips a hurdle they adjust their stride. If they lose a race they study and learn from it to improve: so must you. See failure as feedback.
Keep your eye on your goal. Keep your eye on the prize. To be a champions don't be sidetracked by the big noisy crowd. Take time, take stock and review.
Maintain your health and avoid injury. Like an athlete, you are your greatest asset. Ensure that you nourish yourself and your health. Rest regularly to avoid illness and injury.
Run your own race. Be yourself, no one else. Even in the most competitive arena - the 100 metres final - all athletes have their own unique preparation and running style. You too must not be distracted. Focus on your own lane and own game.
Develop the attitude of an athlete. In life mindset is everything. Champions have unfaltering self-belief based on a positive connection to their values, abilities and goals. Start every endeavour from your strengths and focus on what you can do.
Contact
Rasheed Ogunlaru, Life Coach - Speaker - Business Coach
Tel: + 44 (0)20 7207 1082 Mob: 07961 953599
Email: rasaru_coaching@yahoo.com Web: www.rasaru.com