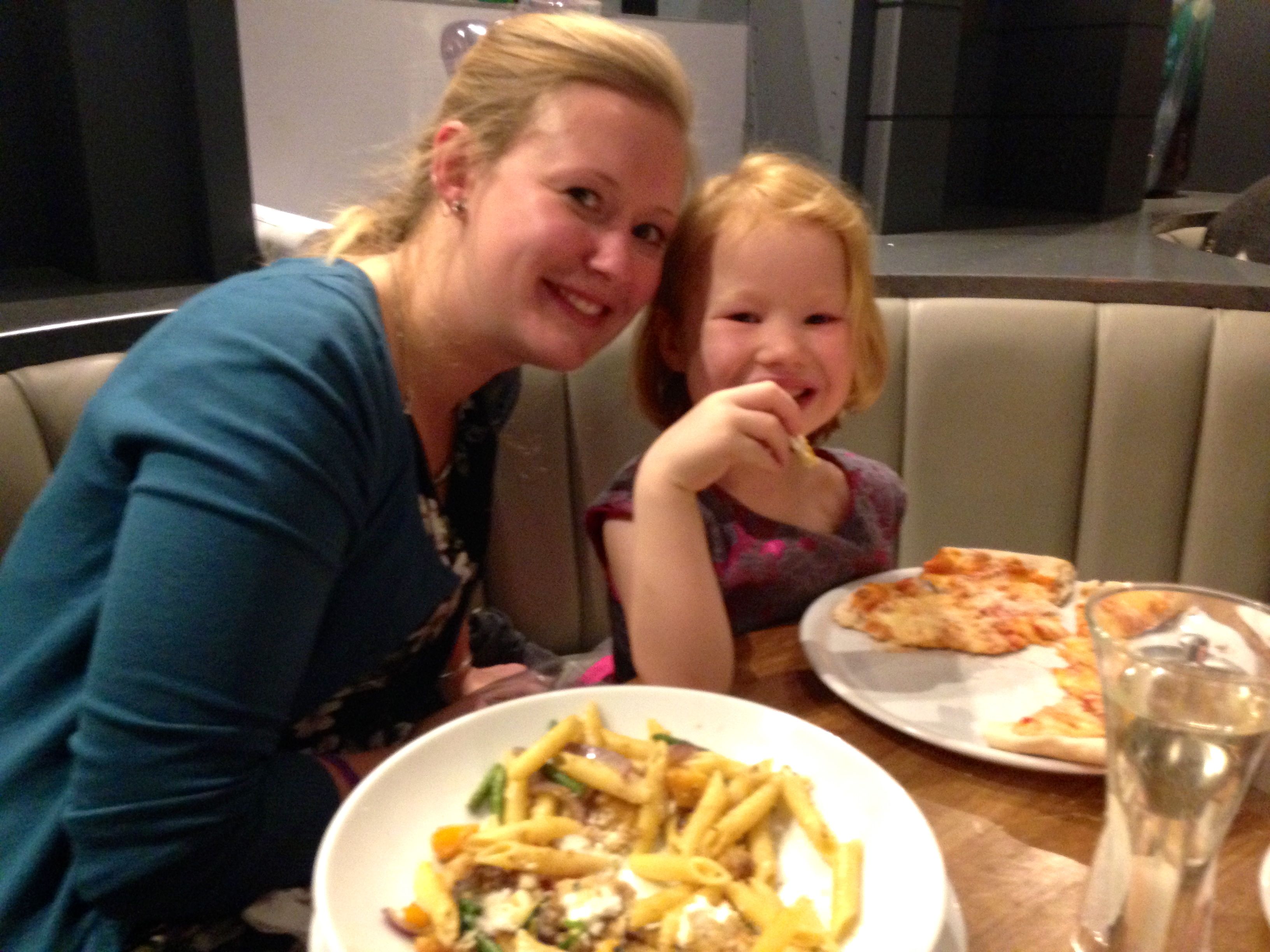 If there is one thing that turns me off dining out in the lead up to Christmas it is the offer of a Christmas meal – that is turkey and all the trimmings. There are only so many times you want to eat what should really be a special meal on Christmas day.
So how heartening to visit a Prezzo restaurant to sample their Christmas menu for a delicious meal with not a turkey slice in sight. With over 200 restaurants throughout the UK, Pezzo are situated in all sorts of buildings from an old library to one with a harbourside view but the quality on the Italian food and service is consistent. We went to Prezzo on Haymarket near Trafalgar Square.
Prezzo offer a two/three course lunch for £15.95/£17.95 and a three course dinner for £19.95 and all meals include a glass of prosecco. We went for an early dinner and Harriet chose from the children's menu: garlic bread, pizza and a glass of juice, followed by chocolate ice cream. The pizza was so large that we took some home.
For starters Olivia chose the bruschetta which was excellent while I had crab cakes which were delicious. For the mains I had the pollo al funghi (minus the marsala sauce as it contained cream) served with house fries and Olivia selected the classic penne with walnut and vegetables. Both of these dishes were perfect.
I don't usually have a desert but was tempted by the sherry sorbet which hit the spot and Olivia had profiteroles served with a coffee.
We really enjoyed our meal in modern surroundings with service which couldn't be faulted and would certainly recommend Prezzo as a family-friendly restaurant any time of the year. And if you need more incentive there's 25 per cent off bottles of prosecco throughout November and December.
PWT rating: ♥♥♥♥♥
Find your nearest Prezzo here.