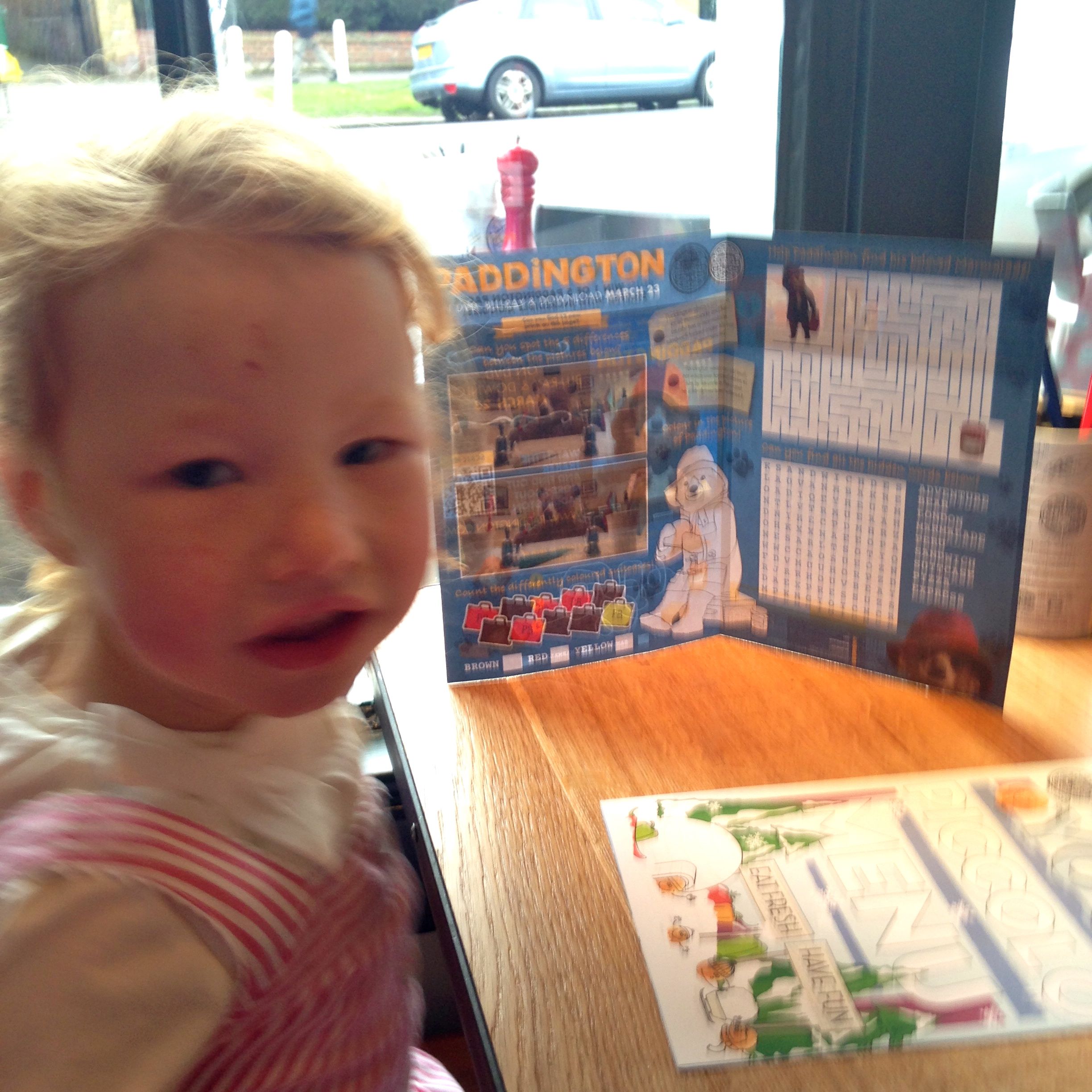 Little pizza-lovers visiting PizzaExpress from half term and throughout March will find a fun-packed Paddington activity sheet included with their Piccolo menu, featuring lots of puzzles and games – the perfect way to keep little hands busy while the grow-ups relax.

From the Piccolo menu which starts at £3.95 for one course of £6.50 for three courses, kids can choose from several pizzas – American, La Reine, Pollo and Margherita – or they can create their own. If they prefer a pasta option, there's Bolognese, Bianca, Napoletana or Burro. For dessert they can choose between a Piccolo Sundae, made with ice-cream or fat free sorbet, or a Chocolate Brownie topped with fresh strawberry.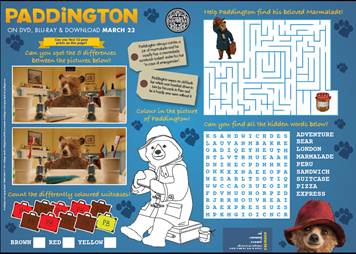 Harriet was keen to start on her Paddington activity sheet. We have seen the film and she remembered with glee what happened with the toothbrushes. Although only in Reception she soon got the hang of a word search and enjoyed colouring.
Harriet enjoyed some of our olives and we also had the Noci (new to the menu: nut mix which was very tastywith the harissa spices) and she had her dough balls and crudités. For mains Harriet had the pasta with a bolognese sause while I tried the new Melanzane which is very enjoyable. She followed with a lemon sorbet and I had the raspberry – and ended up swapping half way through.
We went on the first day of half term and the Dulwich Villiage restaurant was packed with families and all the children seemed to be enjoying their Paddington sheets – certainly most were engrossed and quiet. The service was excellent.
PWT rating: ♥♥♥♥♥
PizzaExpress now has over 440 restaurants across the country
Paddington is out on DVD and BluRay on 23 March, 2015.