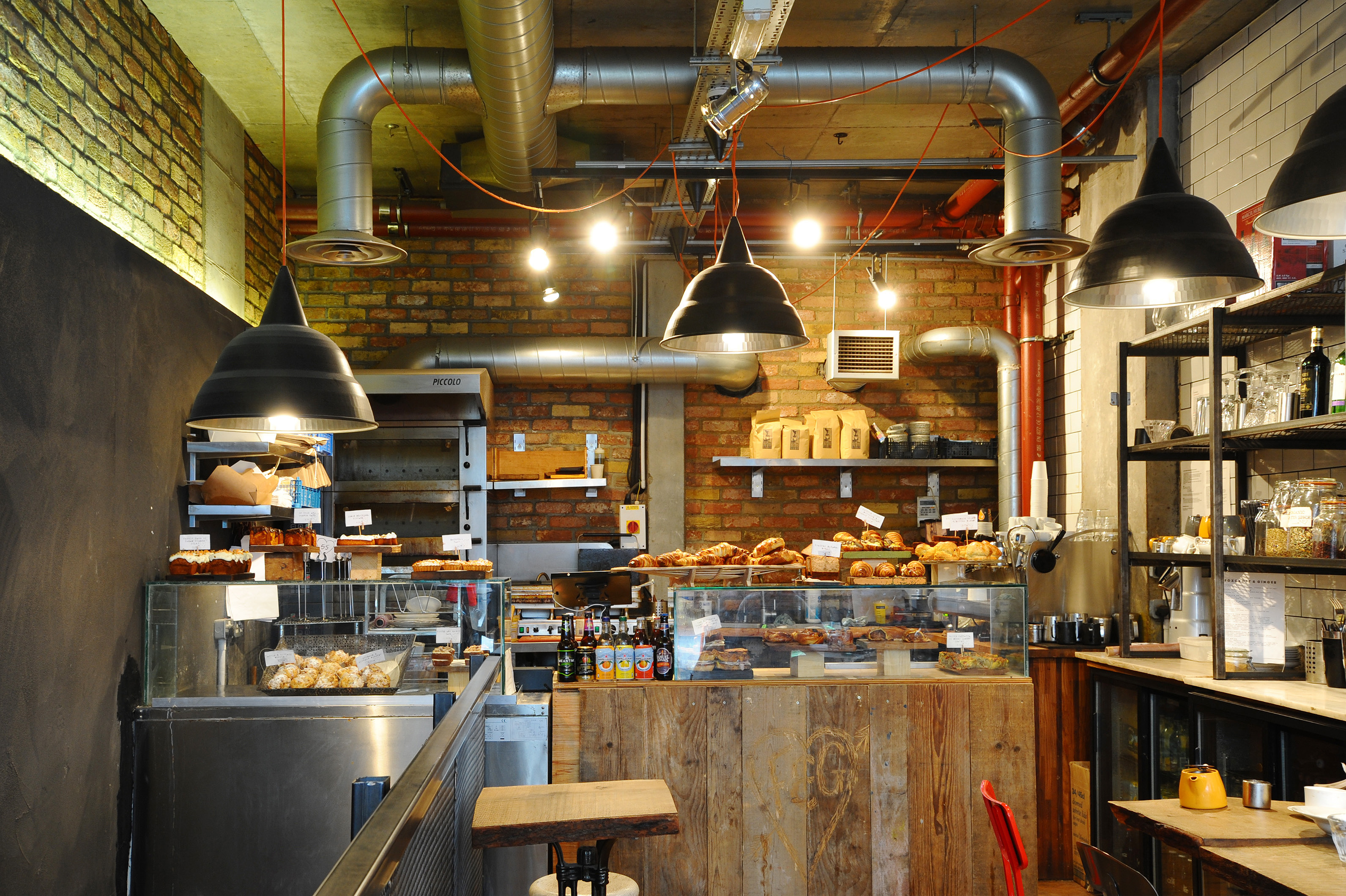 According to their website Foxcroft & Ginger is "founded upon the principles of great British food, made with locally-sourced ingredients, given an original twist. Where possible we make everything in house. Our breads, pastries & cakes are made in our Soho kitchen using premium flour direct from the mill."
So when we visited the Soho café, the first thing we noticed is the fabulous interior design with an "original twist" – exposed brick walls and piping. It has an eccentric, modern modern feel that invites you to sit back and enjoy the food and maybe some celebrity company.
The menu may differ slightly according to venue but what each establishment offers is a specialist range of hand-made baked goods, incredible cake, delicious brunches, sour-dough-based pizza, open sandwiches and burgers. Brunch is served from 8am to 12pm on weekdays (9 to 4pm at weekends); Lunch from 11 to 4pm weekdays (12 to 4 at weekends) and pizzas are available from 4.30pm Monday to Saturday.
All the mains are priced competitively ranging from £5.50 to just under £10. Harriet's chicken burger was delicious (as I can attest) and my craft sandwich was mouth-wateringly good and very filling.
Of course I had to sample the newest pastry – a Cruffin. Crunchy and flaky on the outside, the "soft and gooey" filling a chocolate ganache which was to die for. Harriet decided on a more conventional but equally scrummy chocolate brownie.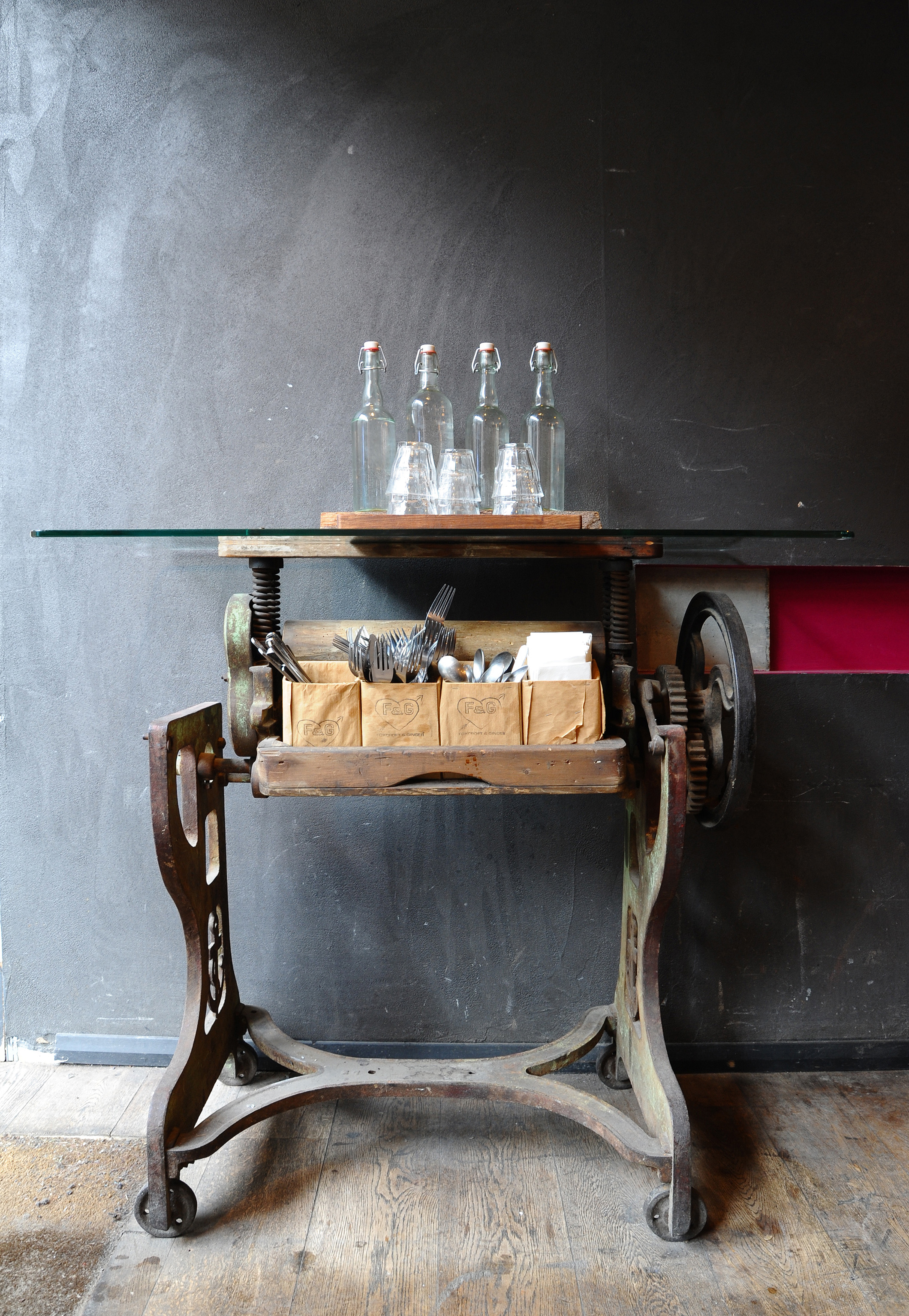 I had a glass of house white wine with my meal and Harriet a Lemonata. Had we been able to stay longer (we were off to a theatre matinée) I would probably have been tempted to try one of their teas – Elderflower & Ginger sounded particularly good.
Foxcroft & Ginger is the brainchild of a husband and wife team, Quintin and Georgina, who wanted to create "a place where you relax with good food and not feel pressurised to pay up and move on". They have certainly achieved their aim. A great place to meet up with your adult friends or treat the family.
PWT rating: ♥♥♥♥♥
Foxcroft & Ginger locations:
3 Berwick Street, Soho, London W1F 0DR
69-79 Mile End Road, Whitechapel, London E1 4TT
Foxcroft & Ginger @ Beyond Retro
92-100 Stoke Newington Road, Dalston, London N16 7XB