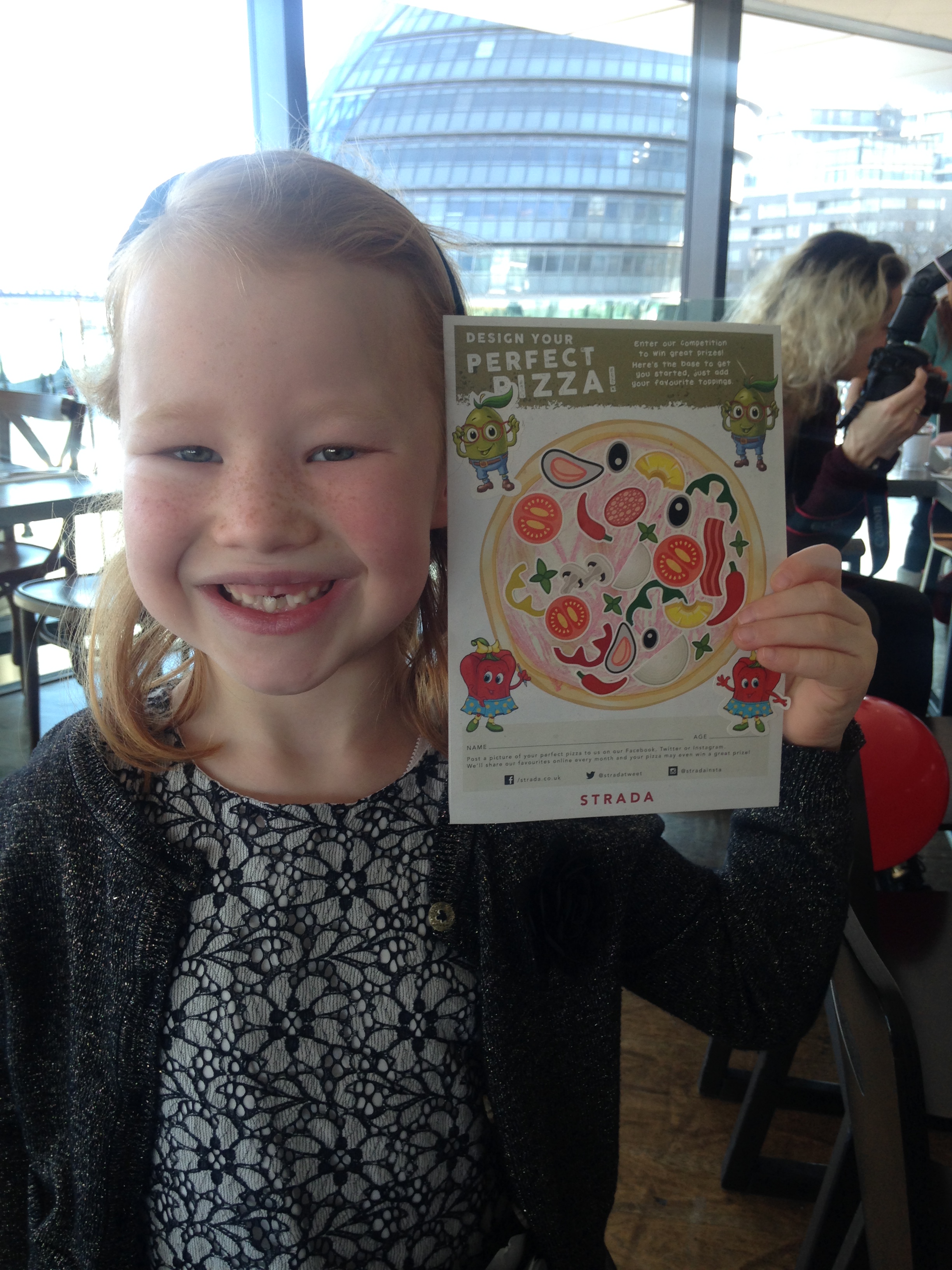 Strada has always been one of our restaurants of choice for family meals and the fact that they have an new and improved children's menu – The Strada Squad – only adds to its appeal.
Children aged 12 and under are offered a starter, main course, side dish, dessert and drink for £6.50.
Harriet chose the Veggie Sticks with a homemade tomato sauce, followed by Penne Pomodoro with a side salad (you can ask for the salad to be swapped for chips or roast herby potatoes). Her dessert of choice was Chocolate Ice Cream but she could have had Fresh Fruit, Chocolate & Hazelnut Pizzetta or an organic Ice Lolly. Plus there were five drinks to choose from.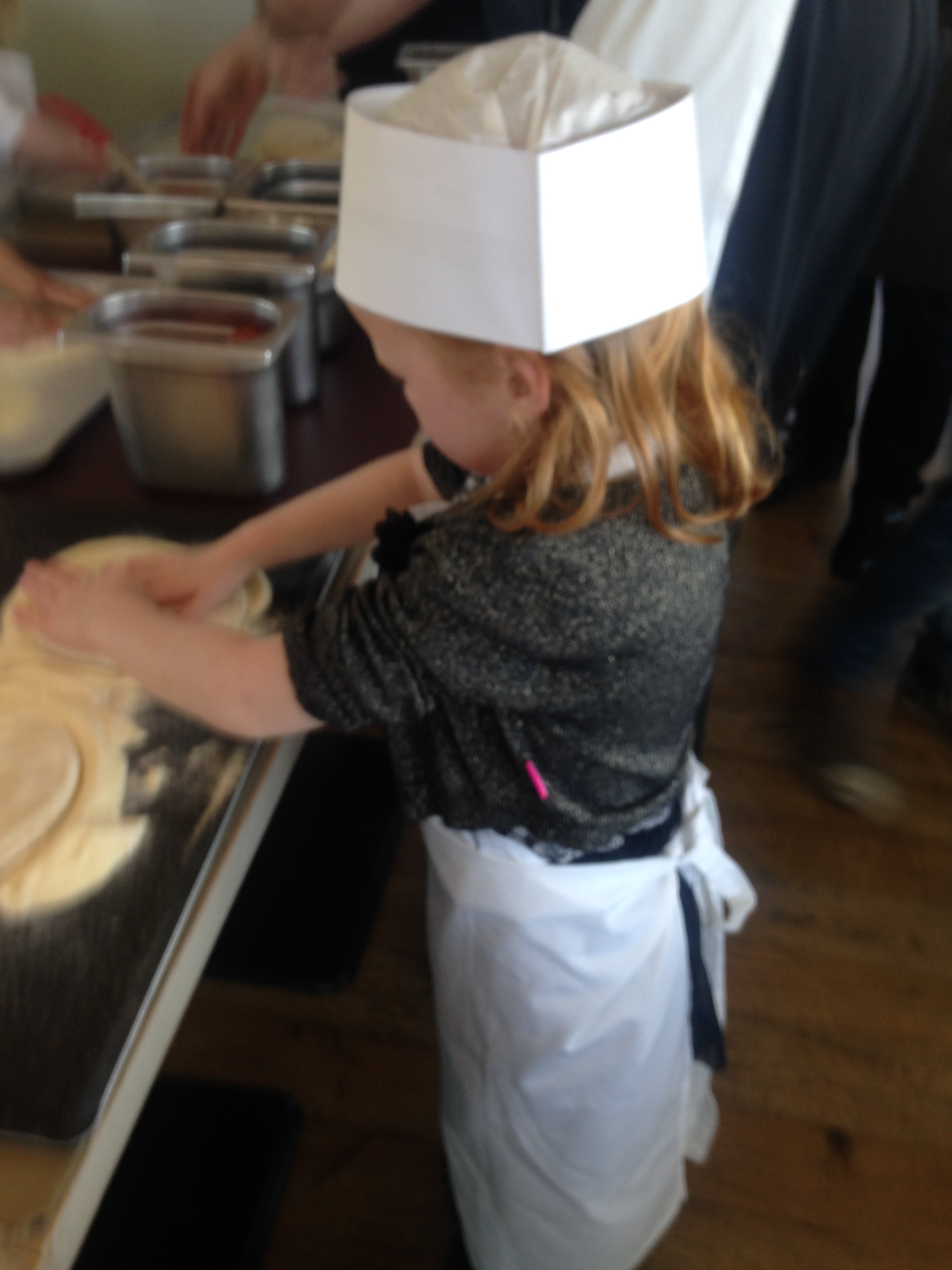 The portions were a good size for an older child (the main a bit too large for soon-to-be-six Harriet).
This meal is excellent value for money and encourages healthy eating to boot. Each child has an activity pack including stickers and word searches and crayons to keep them buy while the food arrives.
Another plus factor is that the adults' menu is both good value and deliciously tempting.
PWT rating: ♥♥♥♥♥
During this February 2016 half-term children eat for £1.
Find your nearest Strada Restaurant.