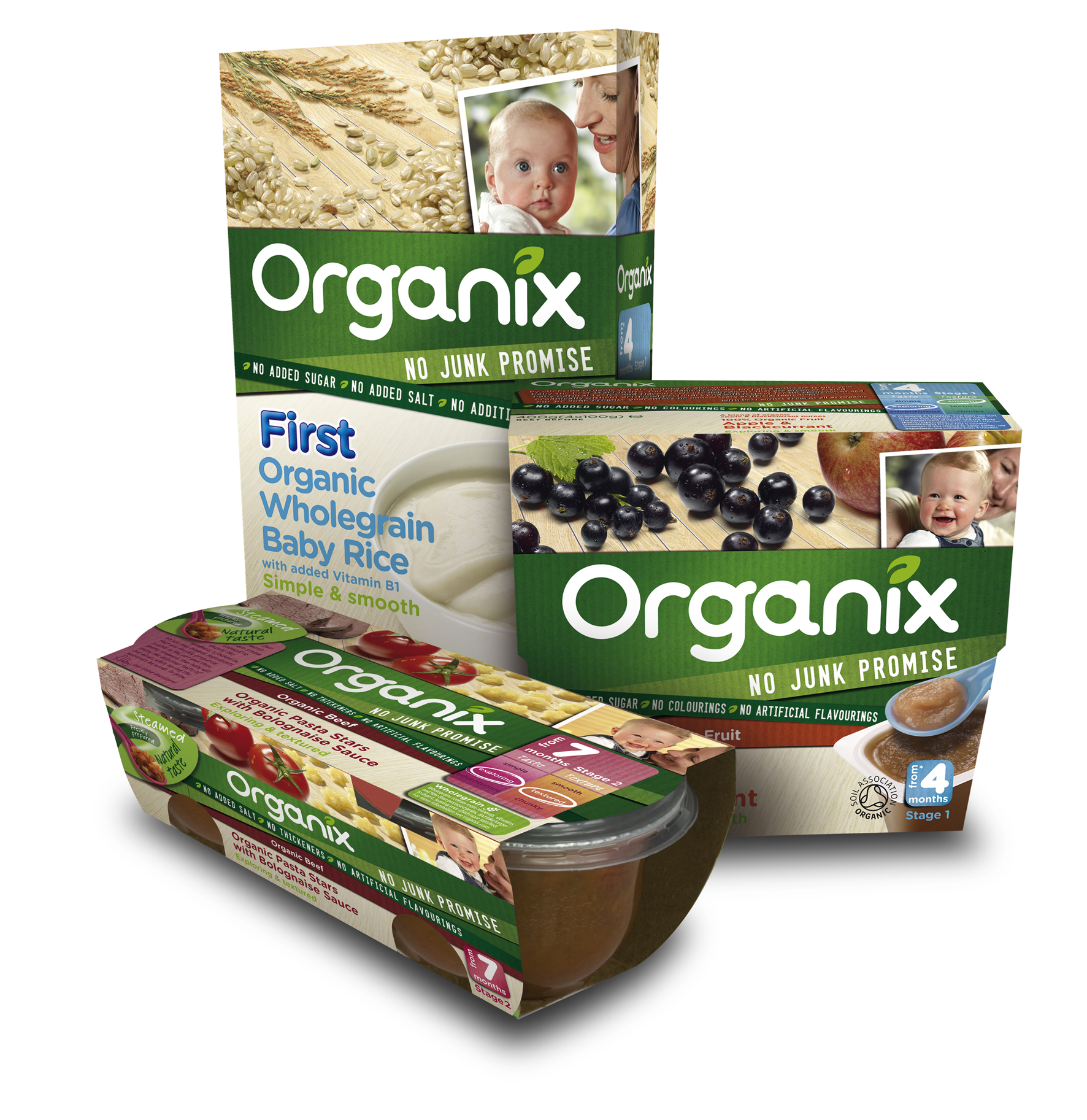 Organix have made it even easier to choose pure and organic recipes full of real and natural flavours. You can select the type of taste and texture your baby will experience, from simple, exploring or adventurous tastes; and smooth, textured or chunky textures; and of course match it to baby's weaning stage - 1 (from four months), 2 (from seven months) or 3 (from nine months).

And thanks to the Organix No Junk Promise - which guarantees no unnecessary artificial ingredients are added – you can rest assured your baby will be enjoying healthy, nutritious and tasty meals, making the weaning process enjoyable for both of you.

Organix helps mums to give their babies the very best start in life, in preparation for a lifetime adventure with food. Babies can grow up with Organix, from weaning, through Goodies for toddlers to No Junk snacks for school-age children.

You'll find Organix baby foods in your local supermarket and online at Ocado and Ethical Superstore.

For every Organix recipe you buy you can redeem points and exchange them for Natter Rewards. For more advice on how to wean your baby visit www.organix.com or have a Natter with other mums and share your weaning experiences at www.organix.com/natter

To claim your bumper pack of Organix baby foods worth £15 just click the join now button on the top left hand side of this page.

This special offer is closed.