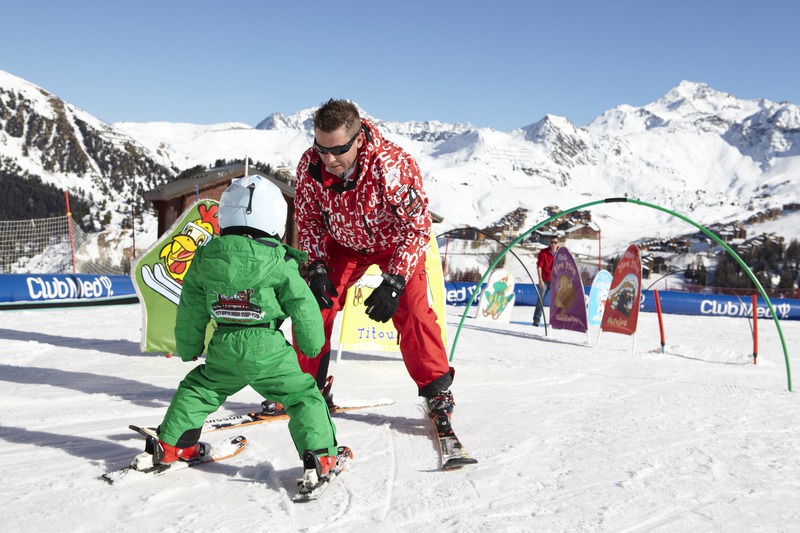 Club Med, the premium family holiday provider, has named its top resorts for families with small children who want to learn to ski this season.
Children love the snow and everything that goes with it – sledging, hot chocolate trips, snowman building, snowball fights and of course the skiing itself, but despite their skiing potential, many parents worry that their child won't be able to enjoy the delights of the ski slopes.
The holiday specialists Club Med have been running children's clubs for babies through to teenagers for the last 40 years. In its Winter Ski Resorts, it has adapted its children's club facilities so that they can discover the pleasures of winter sports and the joys of skiing in a safe family-friendly environment.
Parents are able to proudly watch the growth and development of their children as they learn new skills and discover talents in skiing. As well as this, Club Med's ski courses allow children's confidence to grow as they complete them and earn their medals.
Last season, for the first time in five years, the number of Britons taking winter sports holidays increased and so for families looking to take that ultimate all inclusive ski holiday this season, Club Med could be the first stop.
Club Med resorts which offer skiing courses for over threes:
France
La Plagne
Serre Chevalier
Valmore
Italy
For a review of Club Med see Anne Coates' review of a summer trip.
Visit Club Med for more information, booking and deals.