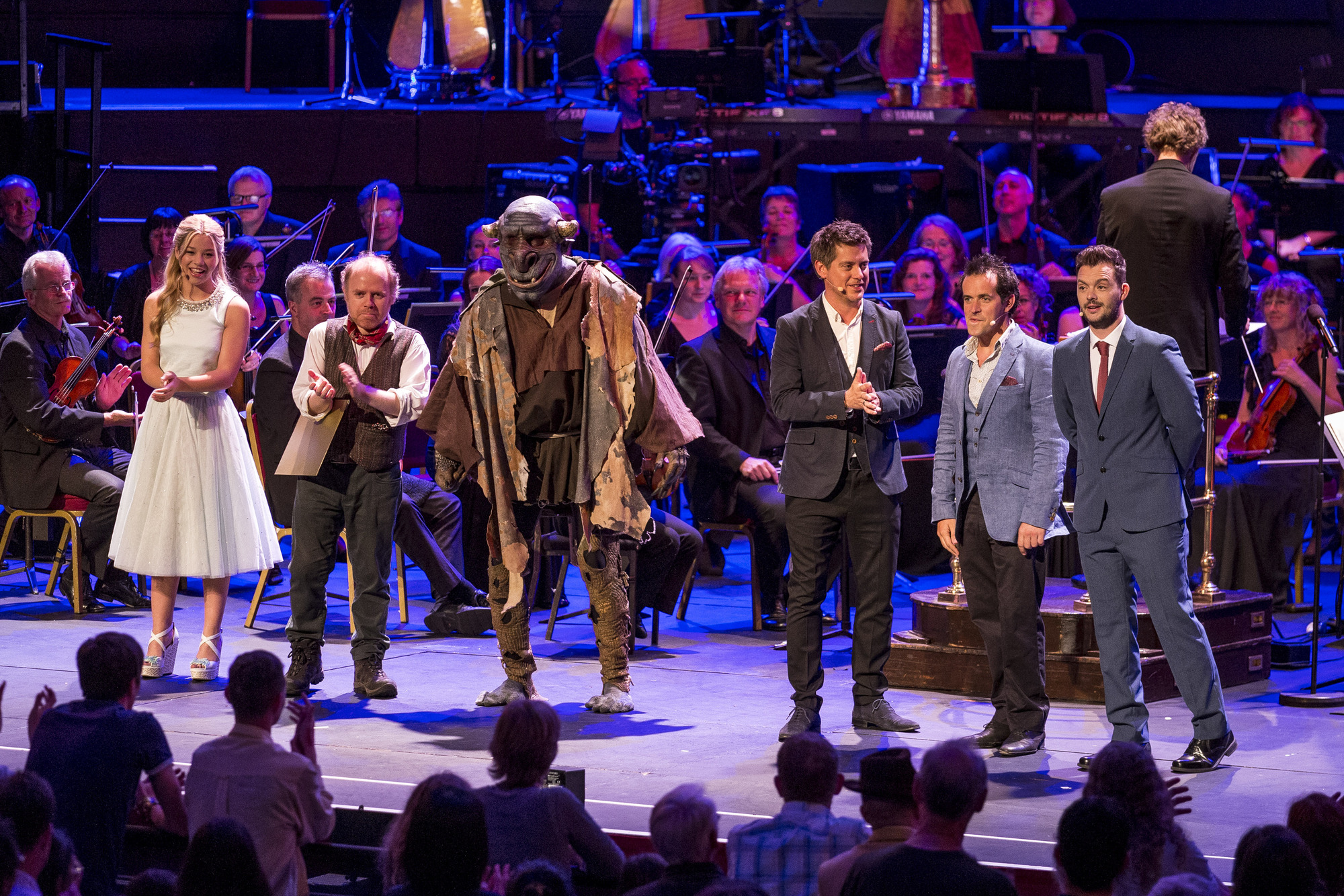 The Ten Pieces Prom is the culmination of a BBC project involving 10,000 primary schools from all over the UK whose pupils have been responding to a film called Ten Pieces, which includes ten different pieces of classical music. The project was all about bringing classical music to life and children from four primary schools were then specially chosen to take part in two concerts to showcase their response to the original songs at the world famous Royal Albert Hall in London.
Harriet was introduced to the Royal Albert Hall last year when we attended the CBeebies Prom which we recorded when it was broadcast on CBeebies and is still a great favourite. The Ten Pieces Prom was a little more grown up but no less child-friendly, being introduced by Dick & Dom and Barney from Blue Peter. I love the way the Family Proms introduce children to the world of classical music, sharing enthusiastically the fabulous sounds of the various orchestral instruments and making it all such fun.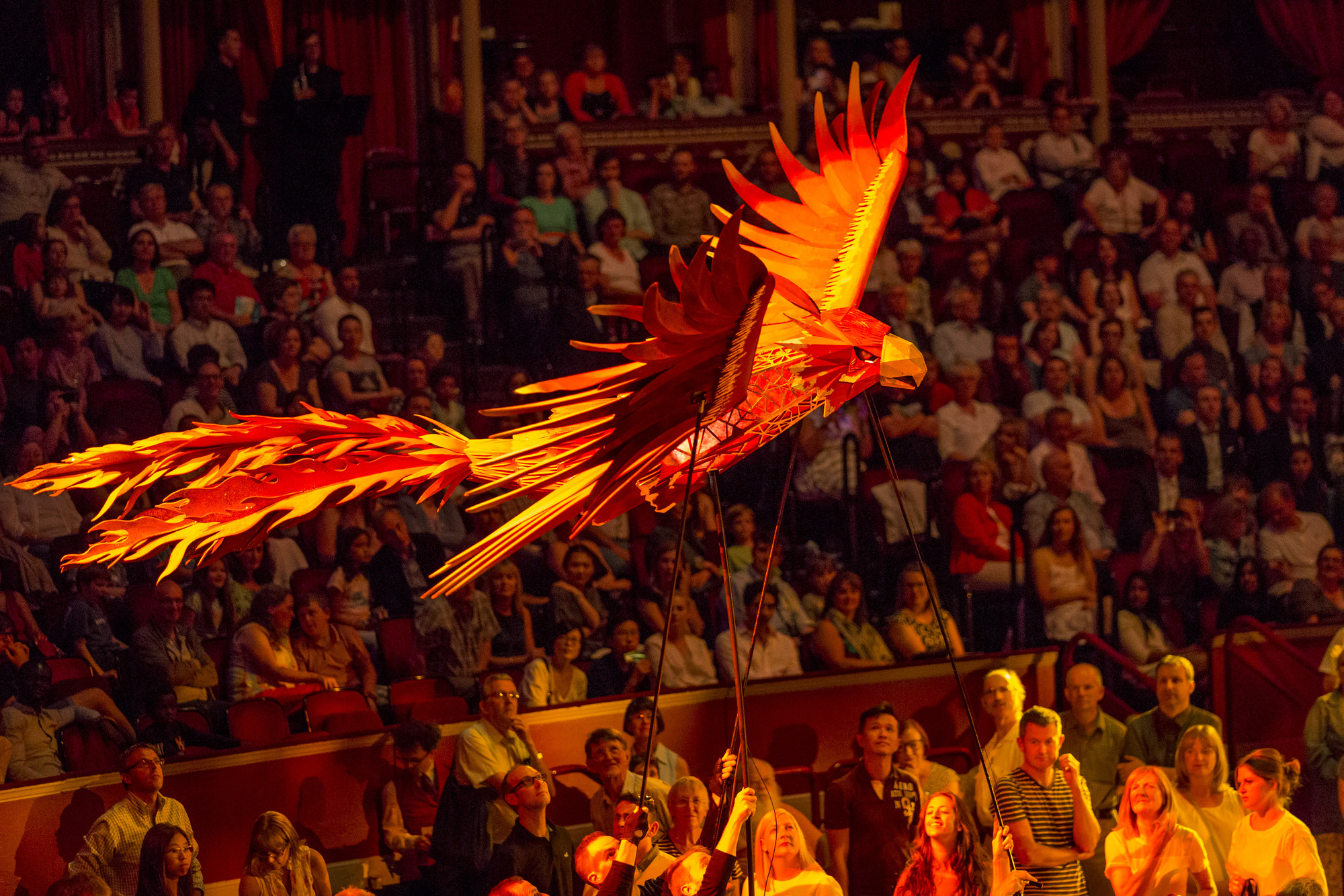 The BBC National Orchestra of Wales, conducted by Thomas Søndergård, took us from Gustav Holst's Mars from The Planets through Benjamin Britten's Storm interlude from Peter Grimes to Wolfgang Amadeus Mozart's Horn Concerto No 4 and culminating in Ivor Stravinsky's The Firebird – complete with an amazing Firebird puppet which descended into the audience.
Harriet was captivated by the music and was enthralled by the Troll and Witches who also made appearances. Even more special for many in the audince were the filmed sequences of the primary school children's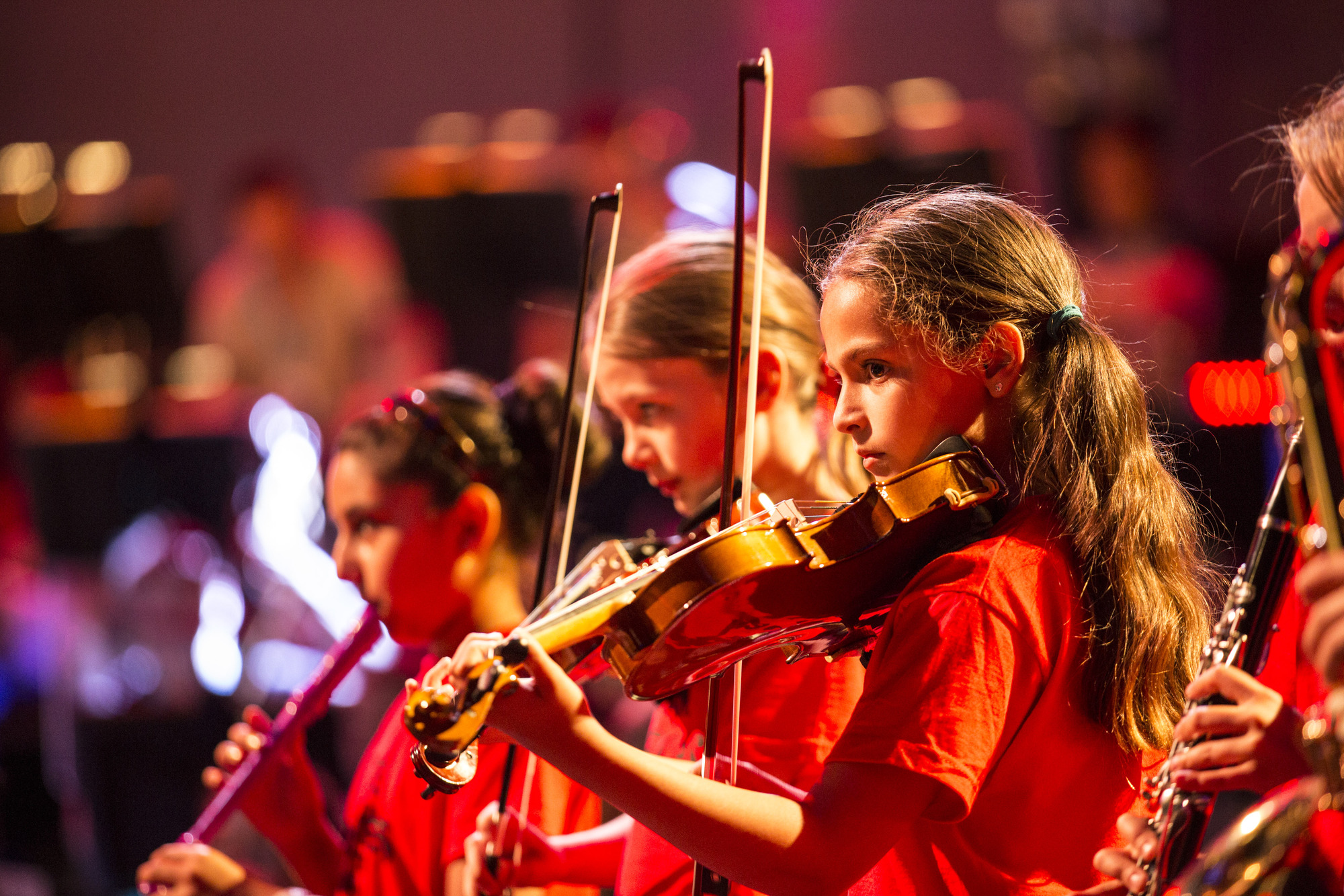 projects plus the live performances from some of them.
Pupils from Chase Bridge Primary School performed an original piece written by one of the young violinists which had Harriet sitting up in admiration as she has just started learning to play this instrument. And it was fabulous to hear the girls being interviewed after playing.
The Ten Pieces Prom was broadcast live on Radio 3 and is available on iPlayer for 30 days. The prom was recorded for transmission on Radio 2 and will be on CBBC at 9.30am on Sunday 2 August.
PWT rating: ♥♥♥♥♥
All photos ©BBC/Guy Levy