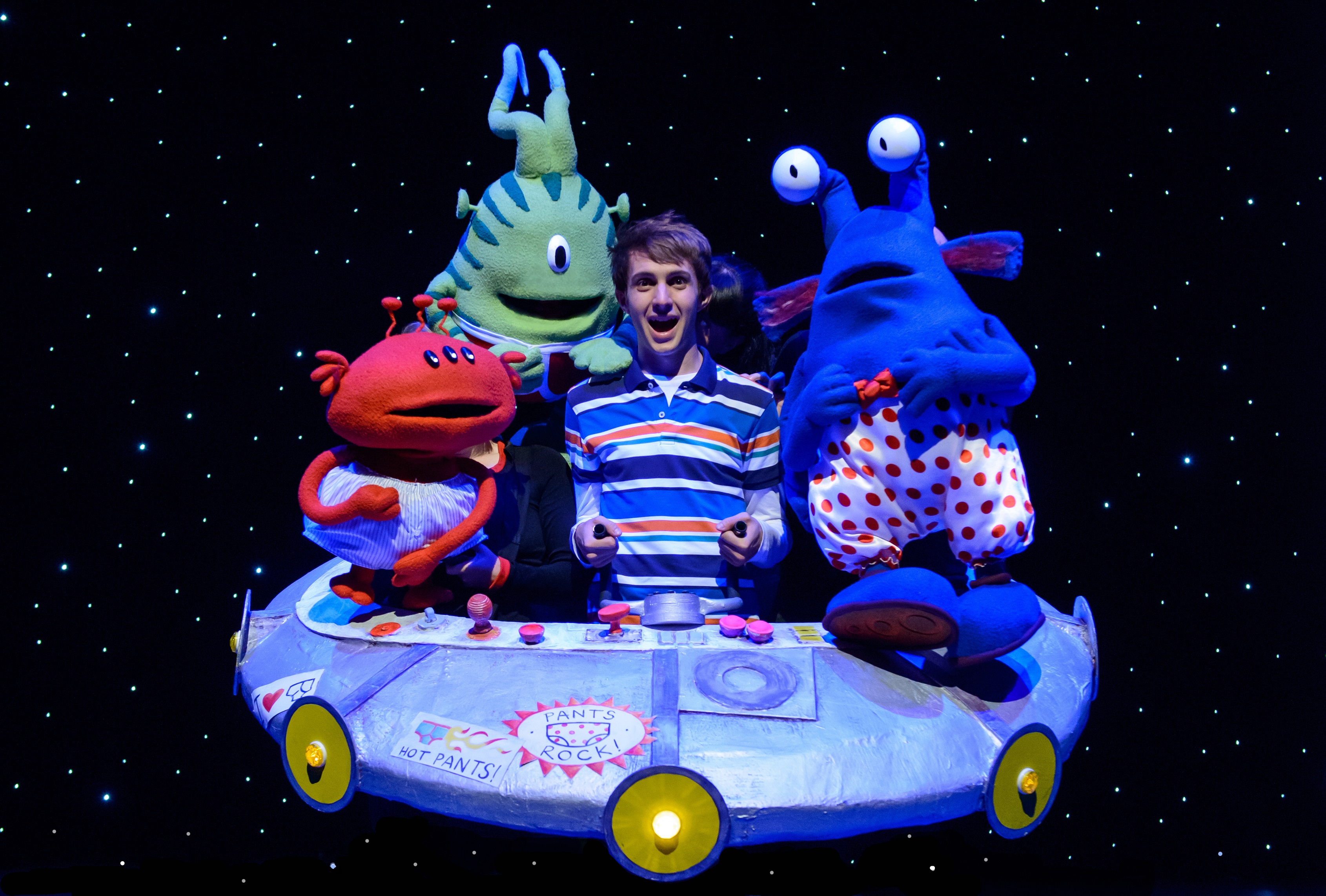 There was a great sense of anticipation among the young – and noisy – audience at London's Dominion Theatre.
Aliens Love Underpants started a few minutes late and you could hear adults reassuring impatient children. Then two actors appeared on stage. "The show has been cancelled." Surely not. And of course it wasn't, it was a way of introducing the idea of the show – about underpants – as the actors talked about roles, sets and a script.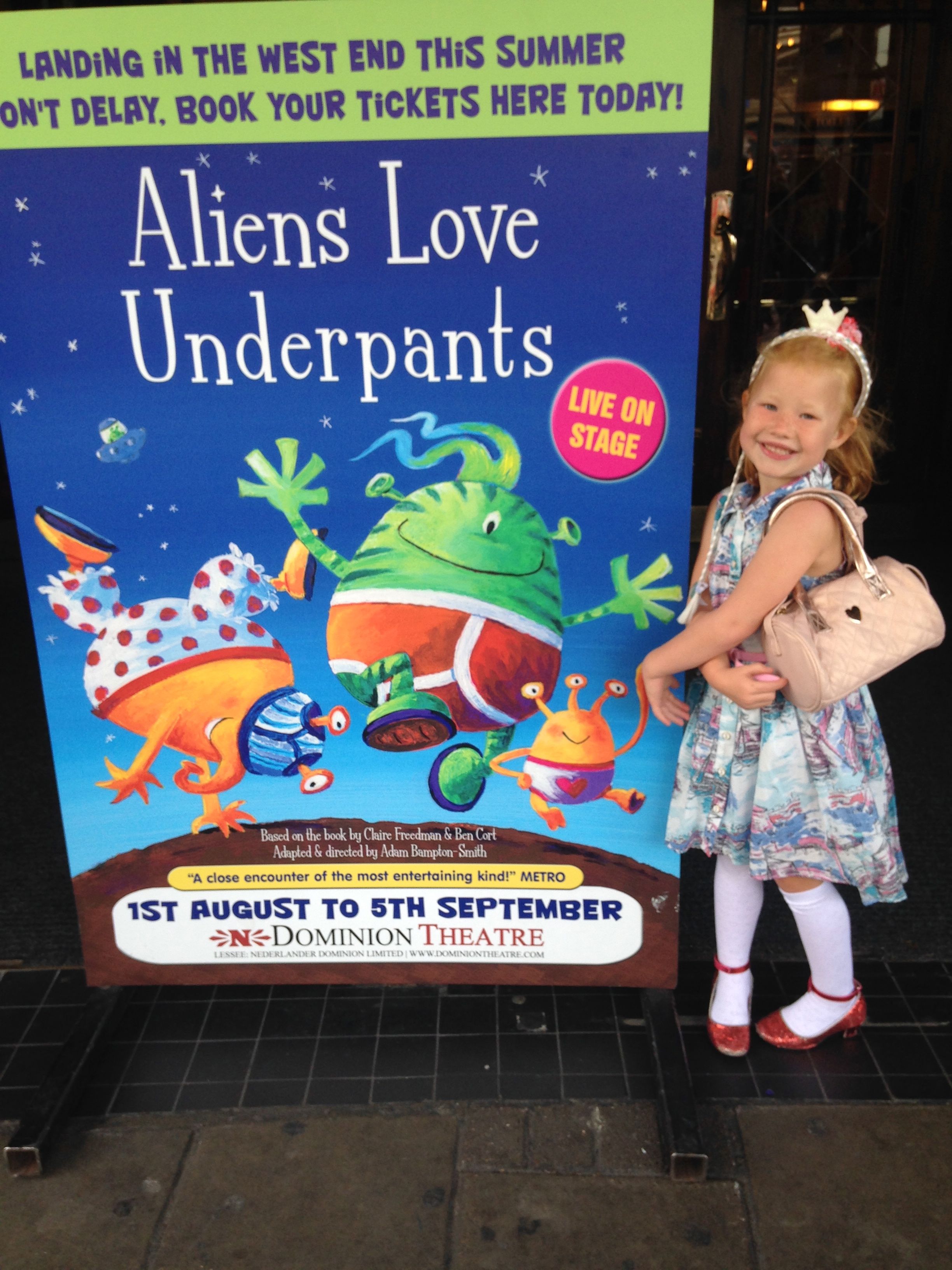 Actors in the audience asked children what their favourite pants were. "Spotty!" shouted Harriet and was rewarded later when spotty underpants appeared in the show.
Based on the best-selling children's book by Claire Freedman and Ben Cort, this adaptation of Aliens Love Underpants by director Adam Bampton-Smith isn't grand theatre (and never sets out to be) but is rather like good children's television with lots of interaction on pantomime scale.
Aliens Love Underpants is the type of silliness children love – although I did wonder how many three to five-year-olds would know some of the famous people whose underpants had been stolen by those cheeky aliens – English diver Tom Daley was one – and the pedant in me was irritated by the fact that Henry VIII's pants supposedly had modern washing instructions in them. However none of this impinged on Harriet's enjoyment.
I loved the way the alien puppets were brought to life by the actors and there was an energy and enthusiasm in the dancing which was a delight however one or two of the songs did seem to go on a bit too long. But overall the show is entertaining family theatre which won't disappoint. I would have rated this four but Harriet said a definite five.
PWT rating: ♥♥♥♥♥
Babes in arms under the age of one year will be admitted free of charge to performances of Aliens Love Underpants, however they will require a ticket which can be collected at the box office upon arrival.
Playing until 5 September 2015 check performance times with Box Office: 0845 200 7982 or book online (booking fees apply).
Running time: 55 minutes (no interval), suitable for ages three plus.