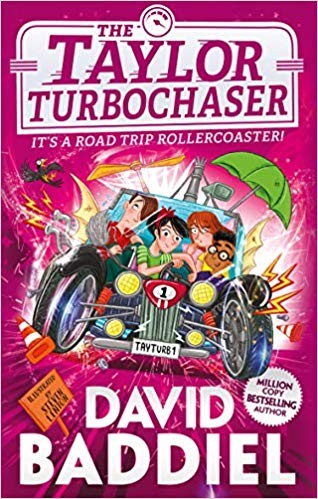 The Taylor Turbochaser by David Badiel and illustrated by Steven Lenton is the fabulous story of Amy Taylor who loves cars. Her dream of becoming a are unrealsitic as her wheelchair is slow and old. Only when she gets a new electric one does life improve but the chair still has its limitations.
The Rahul, her best friend and a genius inventor steps in and turns the wheelchair into a supercar. But when it all goes horribly wrong, Amy has to hit the road and drive...
The Taylor Turbochaser seems to appeal to young readers of all ages – for those being read to and those chuckling away as they read alone. Baddiel pushes all the right buttons. The narrative is fast and exciting with short chapters to propel the reader through the story.
Characters are brilliantly depicted both in words and illustrations.
The perfect gift for Christmas or a stocking-filler.
PWT rating: ♥♥♥♥♥
The Taylor Turbochaser: From the million copy best-selling author
David Baddiel and published by HarperCollins Children's books. The hardback is currently cheaper than the paperback on Amazon.