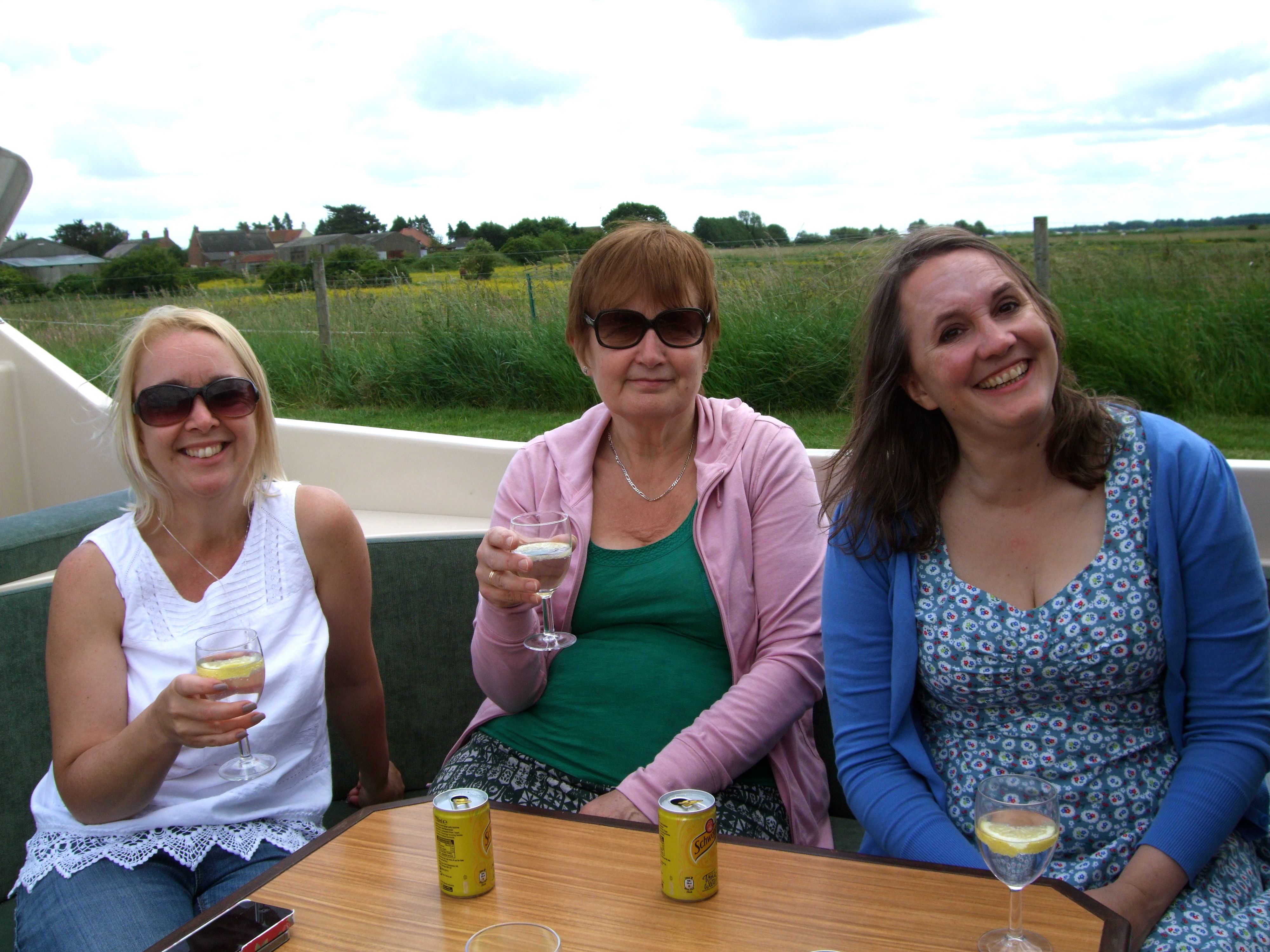 I hadn't been on a boating holiday since I was eleven, so I was curious to find out what boating would be like as an adult. I had a feeling that this time I might need to do more than throw the occasional rope!
The boat looked great, and had everything we needed. We did think it was lucky we're all fairly small, as one of the cabins seemed more designed for children than adults. But we were very comfortable on board and weren't falling over each other. Once underway, we discovered how difficult it is to keep in a straight line, but somehow managed, even navigating around yachts under sail in quite narrow Norfolk Broads. We decided that our snaking style had a certain panache about it!
Driving the boat in the odd spell of rain felt more difficult, as we lacked all-round vision with the canopy closed. Mooring and getting away provided lots of opportunity for mishap and much amusement. It was not always easy to find somewhere to tie up, especially as we needed a huge space to get in to. But our spirit of adventure was definitely satisfied; this was a new and exciting experience, and really good fun.
Sitting in the sun with the canopy open felt very luxurious, whether chugging along in the boat, or moored for the evening with a few cocktails! (The temperature did drop at night, and some blankets would have been handy, even though it was June.)
The Norfolk countryside around us was lovely, with the character changing between open flat fields, shady green passages, and picturesque towns with quaint waterside cottages. The broads varied too, with narrower stretches, wide waterways, and some vast open lakes. The combination of great company and laughter while sauntering along in lovely surroundings was perfect. And we saw quite a few windmills too!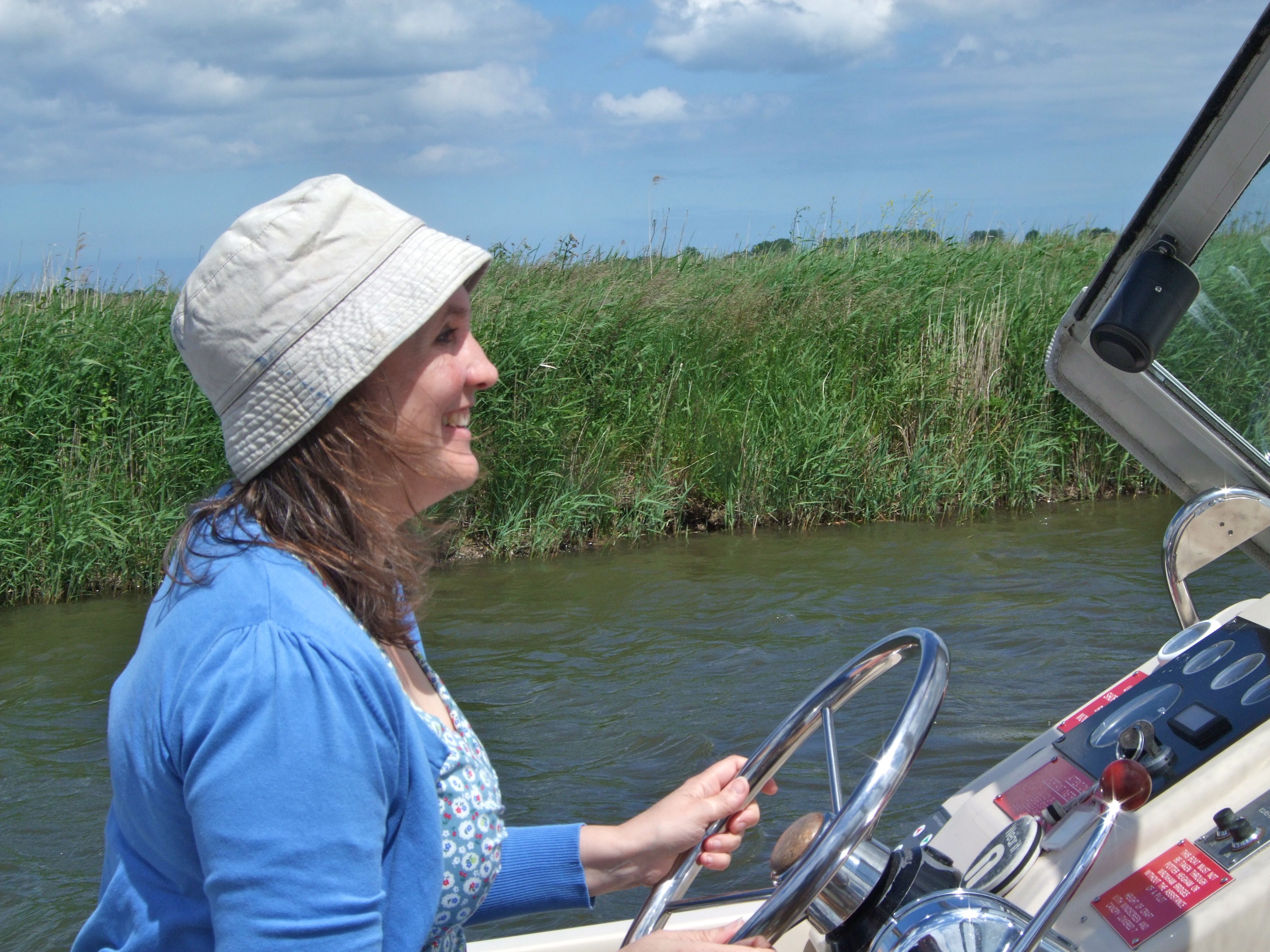 We enjoyed some short walks to explore the area and find a pub. The pubs were fewer than we expected, and getting moored near to them was not always easy. But the three we visited were all delightful and well worth the effort to find them. We were very entertained by groups of young people in fancy dress, jumping between boats and generally larking about. There was a really good atmosphere with practically everyone we came across, with people coming to our aid as we tried to manoeuver, catching ropes or re-tying our rather unusual knots! We really appreciated that (most!) people did not turn up their noses at us beginners, and gave us helpful advice if they could.
This was a lovely short break, from Herbert Woods Broads Holiday Adventures and is just right for people who enjoy some activity with their relaxation. A sense of humour and good company are essential – we laughed and laughed! I almost felt comfortable driving the boat after a couple of days, so I must have moved on from my eleven-year-old self!
PWT rating: ♥♥♥♥♥