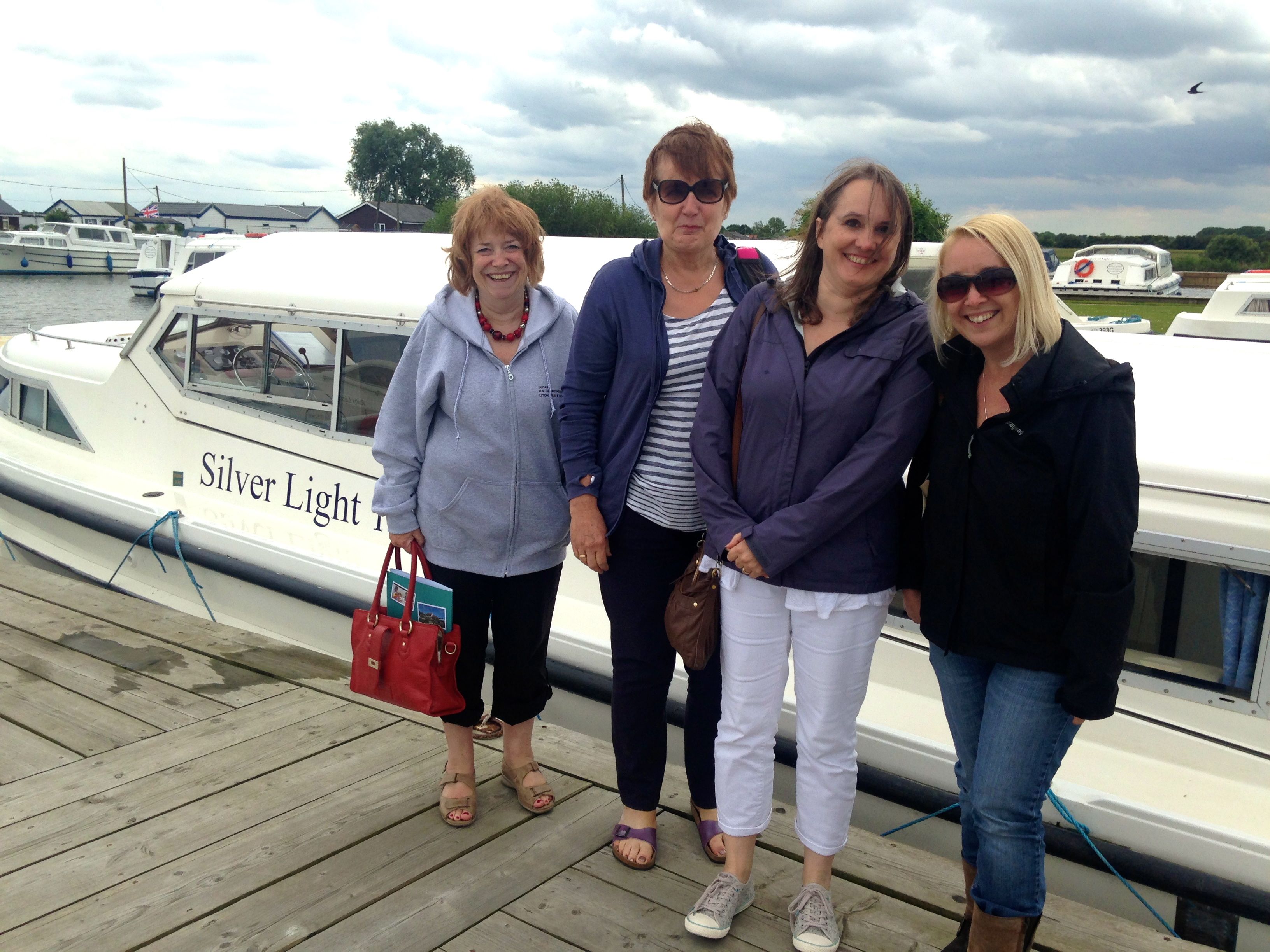 The Herbert Woods boat yard was well signposted at Potter Heigham and there was a friendly welcome when we checked in at the office and were told where to park and pick up our life-jackets. We were then shown the boat which was to be our base for our long weekend on the Norfolk Broads.
After loading our luggage, we were given basic maintenance, safety and driving instructions, which lasted about 45 minutes. This included:
where to refill the boat with both petrol and water and told we would probably need to fill up the later on a daily basis
locating the weed filter, the engine, the dip stick and where to put in both water and oil, a task which is recommended to be carried out each day
where the gas cylinder was stored and extra engine oil kept
location of the mud weight
demonstration of the knots used when securing the boat after mooring.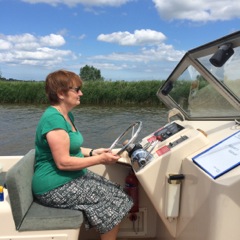 Once aboard the boat, amongst other things we were shown where to turn on the water and where to access the filtered water for drinking, where the mooring pegs, fire blanket and fire extinguishers were stored and how to open and close the boat canopy.
Basic driving instructions were then given – I was designated the first driver – which included starting the engine, casting off, steering, reversing, slowing and stopping and the use of the bow thrust. He emphasised the necessity to call out a pilot to take the boat through certain bridges. After a short trip out of the boat yard under supervision we were left to fend for ourselves.
Although our instructor looked at us dubiously, we all felt that we'd learn and master the required skills and techniques as we went along and this proved to be the case.
The Skipper's Manual available on board, was extremely helpful and instructive and clearly divided into sections. As well as giving explanations of safety on board and driving the boat, information such as rules of the waterway, living on board and accident procedure were included. Similarly we thought the information and maps handed out to us at the outset were useful and informative.
PWT rating:♥♥♥♥♥
Parenting Without Tears was given a complimentary long weekend in order to review Herbert Woods Broads Holiday Adventures.
To find out more about prices and availability visit the Herbert Woods website or call 01692 670 711.