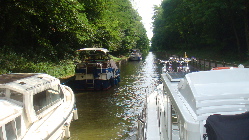 Living aboard one of these boats is a bit like holidaying in a caravan without the hassle of towing it from campsite to campsite. The joy of boating is that you can moor anywhere that takes your fancy, get off and explore the local villages, towns and countryside, stay as long or short a time as you like.

We set off after some basic instruction on piloting the boat and were accompanied to our first lock to make sure we'd got the hang of things. These feats of 19th century engineering are amazing and great for kids to learn the practicalities of a canal lock system. And you work as a team to "lock" the boat with ropes - sometimes it takes a few tries!

Obviously travelling with children on water means that you have to be safety-conscious all the time – but then when isn't a parent? Life jackets must be worn and care taken with steps etc although these can be shut off when on the upper deck.

We were blessed with relatively good weather so made the most of sitting on deck and watching the world go by. This is an extremely relaxing way to travel – slowly! The tow paths running alongside mean some of your party can get off the boat and cycle (hire these with a boat or take your own) or jog to exercise off some of the extra calories due to the fantastic food you're likely to have eaten en route!

However you don't have to eat in restaurants – the boats' galleys are extremely well appointed, furnished with everything you need to prepare food and dine in style! You can arrange for Locaboat to do a shop for you which is a good idea if you are flying in the evening. If you're arriving by car you can bring your own supplies.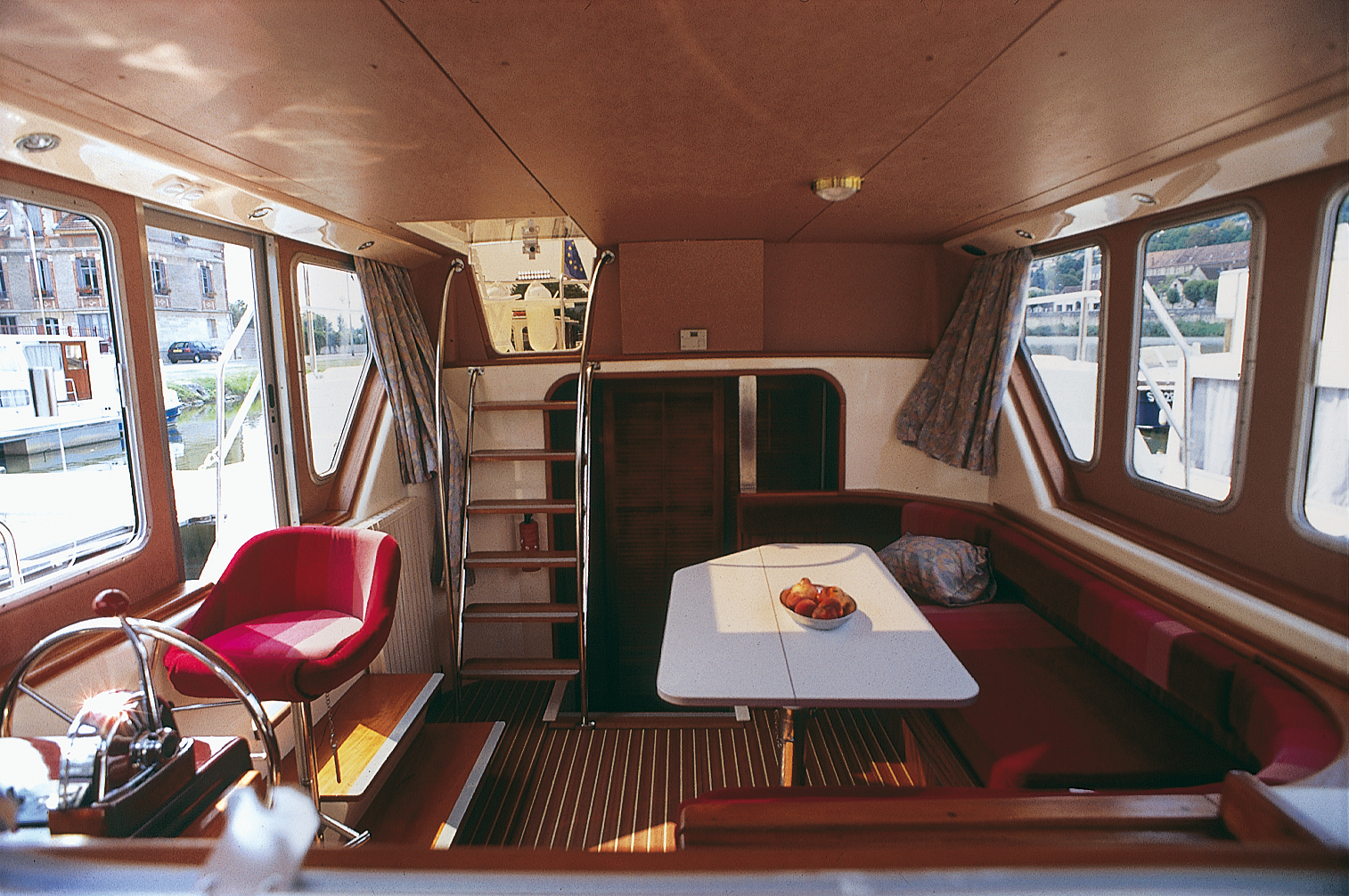 The salon area was comfortable and roomy and the upper deck had plenty of space. The Pénichette 1500FB that we were on had en suite facilities in each cabin. Compact but complete with shower.
The boats vary in size from five berth to accommodating up to 12. Locaboat recommends under-capacity for maximum comfort and I would agree especially if the weather wasn't good. Our cabins had twin beds that could be converted to doubles and there was adequate storage for clothes and personal items.

European Boating Holidays offer self-skippered canal boating across France, Germany, Holland, Ireland, Italy and Poland.
Bookings can be made by calling 0845 450 5229 or visit www.europeanboatingholidays.co.uk
Prices start at £713 per family for seven nights on board a Locaboat Penichette.
European Boating Holidays brings together Locaboat Holidays and Cardinal Boating Holidays to form the largest independent provider of inland waterway holidays in Europe.