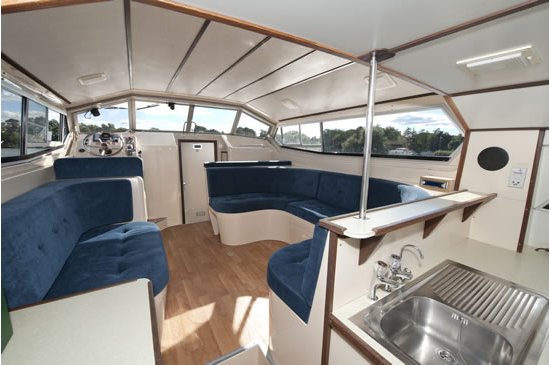 Our Herbert Wood cruiser had a compact kitchen area; pleasant seating are that converted to a further bed in addition to two separate cabins, and two shower rooms with toilets. The cruiser was supposed to sleep six but we would have struggled with more than four adults due to the length of the sofa-bed. In addition, the second cabin was not particularly well suited for adults as the two single beds (which cleverly converted to a double) were really small. Bedlinen was provided but those who feel the cold would do well to bring a blanket at any time of year.
The kitchen area was actually better equipped that the Herbert Wood website had led us to believe. There was plenty of crockery, cutlery and glassware with some welcome additions such as a cafetière. A fridge and cooker was also provided. Filtered drinking water was available which was great as there seem to be limited options to buy bottled water (other than the local pubs!).
There was lots of storage space with an array of clever storage areas in nooks and crannies to maximise the space available.
Having two shower rooms and toilets was great. The water heated up really quickly once the engine had run for a little while in the morning.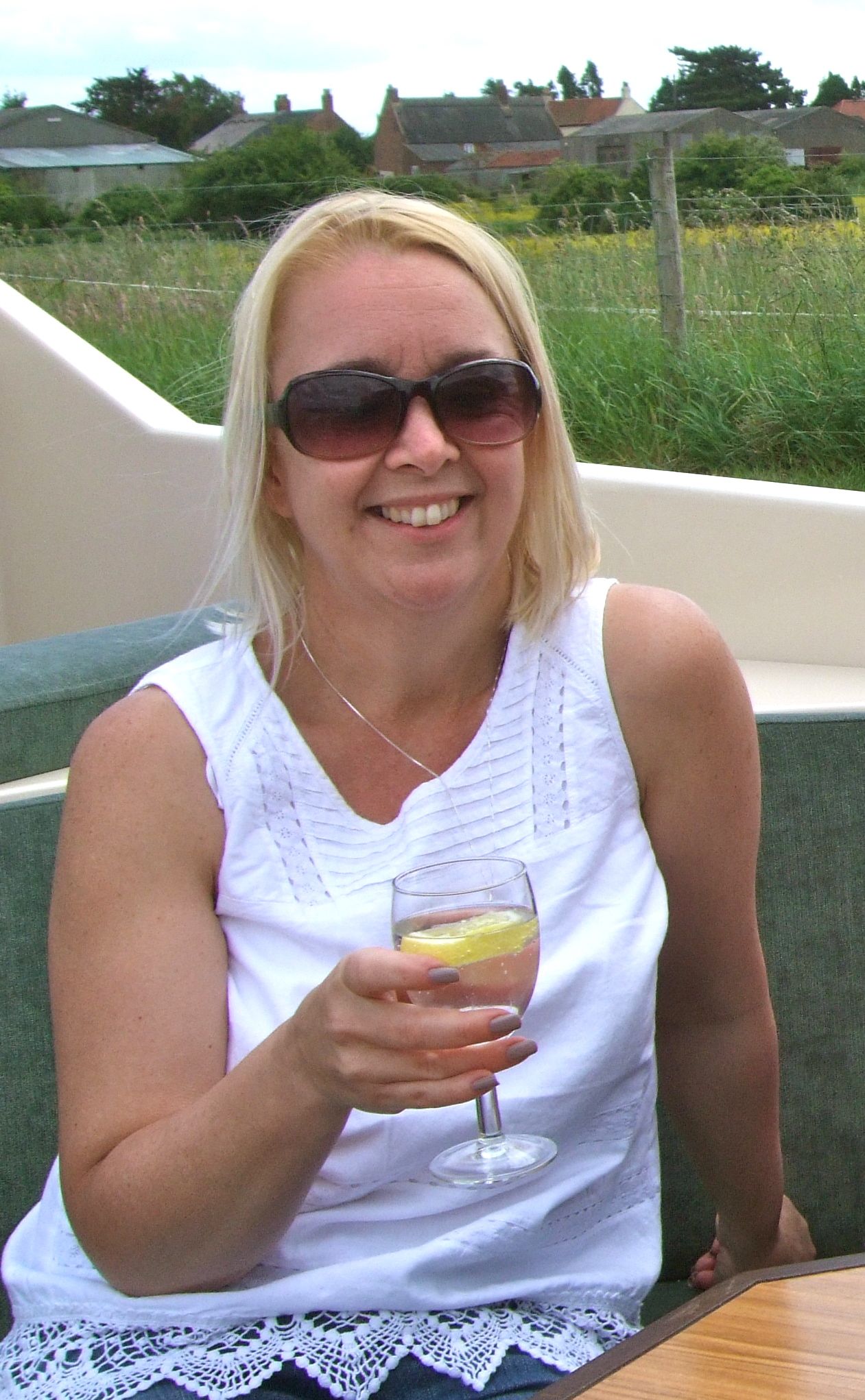 The seating area was particularly pleasant – especially in good weather. The layout made for a really sociable environment as comfy fixed benched sofas were located adjacent to the drivers seat so it was possible for everyone to sit together and chat whilst taking in the views. There was also a raised seat at the front of the boat which was great to sit and watch the Norfolk countryside and wildlife gently pass by. The canopy retracts so that the whole seating area can be uncovered and open (although it was quick and easy to close when rain threatened!). It was lovely to sit and relax on the comfortable seats in the open air sipping chilled Prosecco on an summer's evening!
Our cruiser had two televisions and a radio (which we didn't use) but no doubt would have been a welcome addition had it rained heavily or had children been on boards.
The boat came equipped with virtually everything that we needed apart from a mallet which would be essential if you were to moor at a river bank. The Skipper's manual was clear, easy to follow and very comprehensive. A map was provided which indicated the public moorings which tended to fill up quite quickly from early afternoon so it is best to bear this in mind or you may struggle to find somewhere to moor for the night, even off season.
All in all we had a fantastic time and I would thoroughly recommend this holiday for a relaxing break that makes you slow down and chill out.
PWT rating: ♥♥♥♥♥
Parenting Without Tears was given a complimentary long weekend in order to review Herbert Woods Broads Holiday Adventures.
To find out more about prices and availability visit the Herbert Woods website or call 01692 670 711.