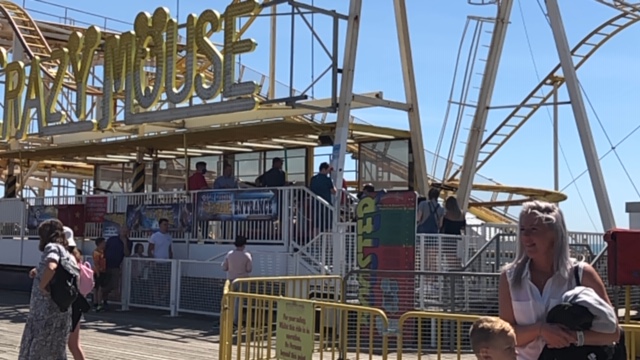 No visit to Brighton is complete without some time on the Palace Pier. Covid-19 has made some changes to how you experience the rides but we added a Seafront Treasure Trail to our day.
We bought our armbands for the rides in advance for the slightly cheaper option and you collect them from a kiosk. Once you take your first ride you have two and a half hours to enjoy. In fact we took less time than that. A couple of rides we really couldn't face (the ones that turn you upside down) and apart from one Harriet didn't want to repeat rides.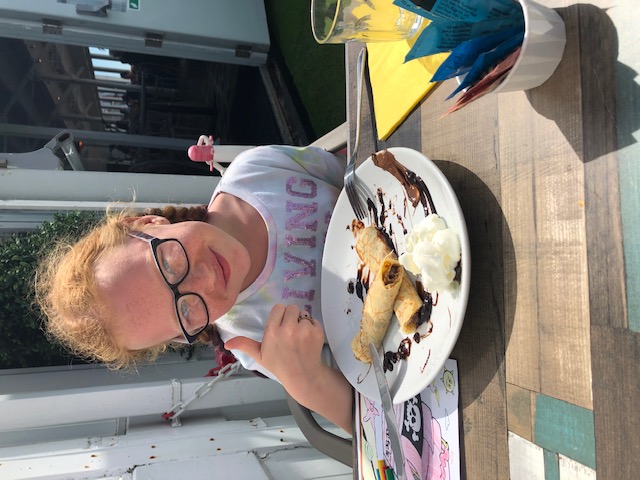 Social distancing is promoted throughout the area the two metre distances marked for queues and the staff are doing a sterling job of sanitising rides – just a shame that some people just do not know how to maintain their distance. Harriet was disappointed that the Dodgems insisted on a one-way system but par for the course, I suppose. The one ride we were totally disappointed with was the Horror Hotel. It took me a while to entice Harriet on to this ride as she was worried she'd be too frightened. WE need not have worried – it was a pathetic attempt at being scary. Don't waste your time on it.
We had lunch at the Palm Court without having to reserve a table in advance. Service was good and the staff cheerful. We had to leave our contact details but that was the same in most places so we could be traced if necessary. Harriet rounded off her meal with a Nutella Crepe which she couldn't finish.
Exiting the pier you are in place to being the Seafront Treasure Trail. There are two others to choose from: Brighton Cultural Quarter and Brighton Lanes and North Laine.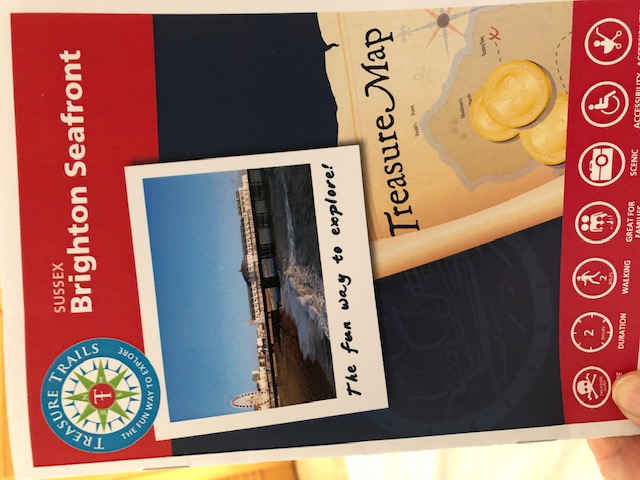 A self-guided treasure hunt walking Trail around Brighton. Ideal for kids aged six – 106! This is a two-mile "loop" Trail which takes about two hours to complete at your own pace. If you get stuck you can use the text message service for clues.
The Seafront trail takes you as far as the BAi360 and the Old West Pier and includes 21 clues with directions intermingled. Lots of fun – and some frustrations!
Solve the quest and be entered into a £100 monthly draw. The Treasure Trails, available for locations throughout the UK, cost £9.95 each and can be ordered or downloaded here.