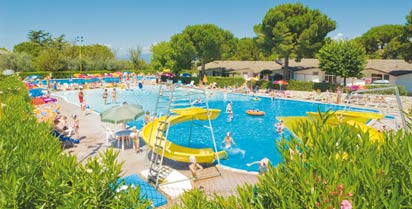 Three years ago we went on a familiy holiday to Al Fresco Altomicio on Lake Garda and can highly recommend the accommodation and facilities.
If you haven't already planned your summer holiday or have a few extra days to book, a short break with Al Fresco could fit the bill. Different parcs offer facilities for for a range of age groups.
Families can save from 20 to 30 per cent on a short break with Al Fresco in Europe during August. For example four nights in Parc Esterel on the Côte d'Azur now costs £437 (previously £624) saving 30 per cent and five nights in Parc Cisano on Lake Garda now costs £613 (previosuly £875) again saving 30 per cent.
To take a look at the offers and book visit Al Fresco.