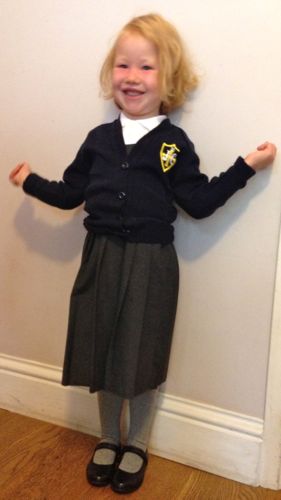 It only seems like yesterday that I waved her mother off to school but today Harriet begins her educational journey at the same establishment!
We earlier did some laundry tests on "cheaper" school uniform which showed no shrinkage and represents good value for money.
Here Harriet is wearing the polo from Sainsbury's and the gymslip form BHS.
At PWT we hope every child starting school has a positive experience but we have advice for situations when things may go wrong. Here are just a few:
First day at school has a lovely (I am biased) photo of Olivia.
Ten tips for getting children up and out for school
My child's teacher doesn't like him