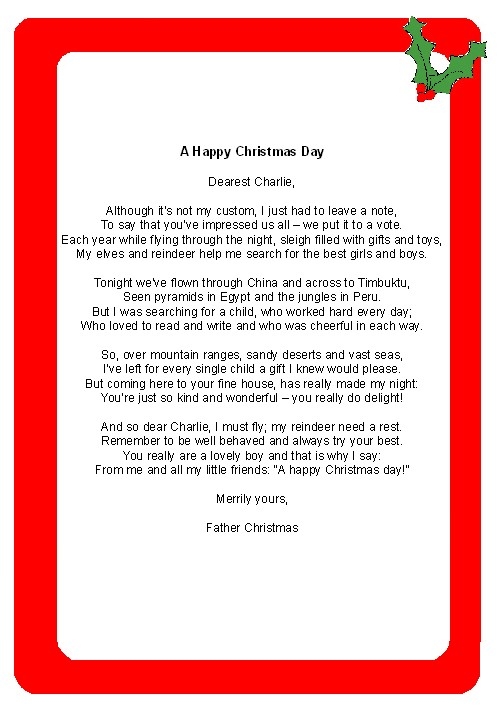 If you've ever wanted an
orignal poem
for a special person or occasion
DesignerVerse.com
could be the place for you. The
unique site
contains poems for a wide
range of occasions
, but as a special festive treat, guest writer
Father Christmas
has added a number of "
poetry letters"
, designed especially for those
children
who have been
extra good
throughout the year.
Each intricate
four-verse poem
places the child at the
centre
of the action, surrounded by
elves,
reindeer and festive fairytales.
Poems
can be
personalised
with a range of
information
, and because the entire process takes place
online,
the poem will be
ready to go
in minutes... making it that perfect
last-minute
Christmas gift.
These
magical poems
will truly capture the spirit of
Christmas
for any child, taking them on an
adventure
that will be remembered long past
Christmas Day
!
Special offer for Parenting Without Tears visitors: enter code CHRISTMAS at the payment stage to receive
50 per cent
off original
poem price
(poems originally priced at £4.99; now £2.49).
This
offer valid
for all poems (whether for children or adults) created on the site between
7 December
2009 and
31 January 2010
. Code can be entered
multiple times
by single user.
Go to
www.DesignerVerse.com
for more details.