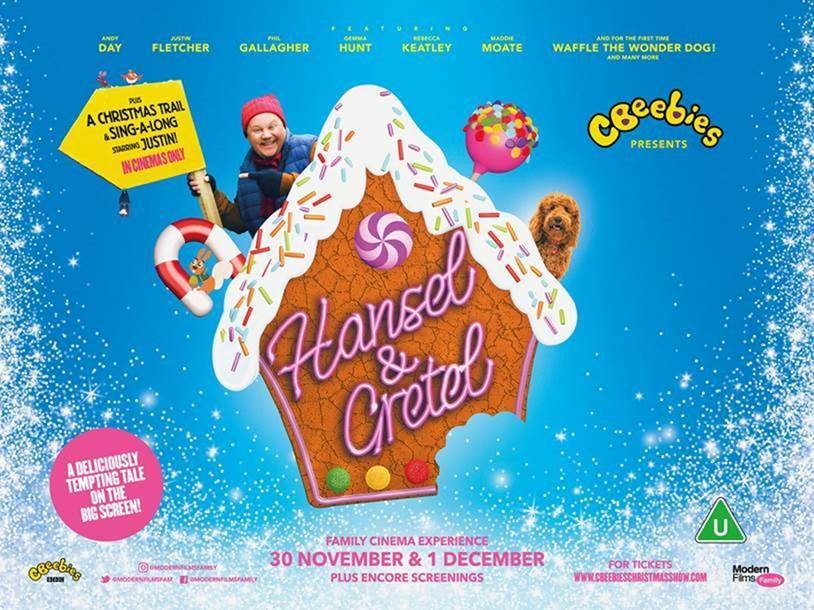 Following a successful launch in 2018, UK audiences are invited to watch CBeebies' theatre recording of this year's Christmas Show: Hansel & Gretel on the big screen on 30 November and 1 December.
This year's highly anticipated CBeebies Christmas Show is once again coming to the big screen from the theatre stage for a family-friendly feast of Christmas fun, including interactive content exclusively created for cinemas alongside the Hansel & Gretel stage performance recorded at Edinburgh Festival theatre.
Opening in over 300 venues nationwide including Cineworld, Vue, Odeon, Showcase, Picturehouse Cinemas as an Event Cinema Weekender on 30 November and 1 December - and running as encores throughout December, the show is an adaptation of fairy-tale classic Hansel and Gretel and will again feature many of CBeebies' most popular talent, including, for the first time, Waffle the Wonder Dog.
Cinema audiences will also get a chance to see exclusive, additional content specially-made for the cinema. It will star the much-loved Justin Fletcher in the new piece A Christmas Trail and will feature a bespoke sing-a-long for cinema audiences only.
For tickets and more information please visit www.cbeebieschristmasshow.com