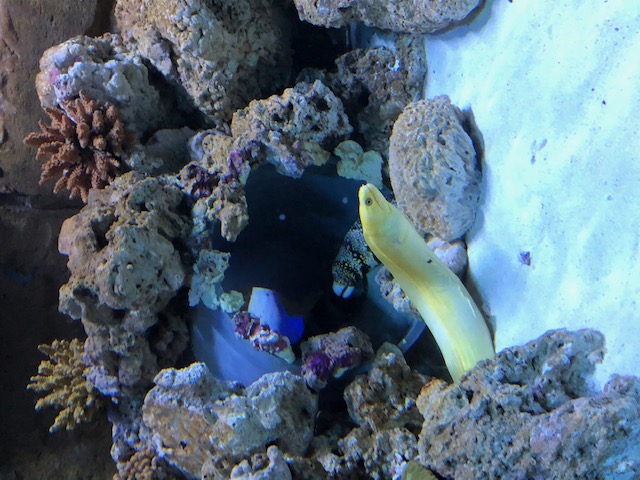 The Blue Reef Aquarium in Portsmouth proved a delightful distraction when high winds were blowing along the coastline. Some people delighted in being drenched by the sea-spray. We preferred to stay dry.
The Blue Reef Aquarium doesn't take long to go round and you must follow the oneway system at the moment and maintain social distancing but they also run various talks throughout the day which look fascinating. Thinking about social distancing some of the tanks looked rather packed but perhaps the occupants would be like that in the ocean. The signage and facts displayed all help to make this an interesting as well as education place to be.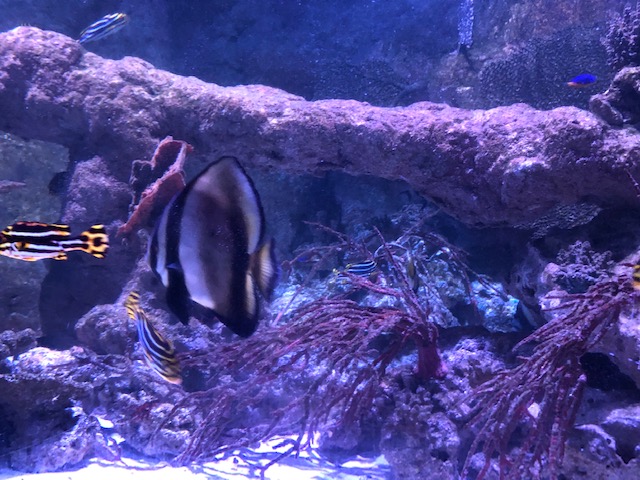 Plus another huge benefit is that you can revisit the aquarium as often as you like on your booked day. I would certainly have returned to see the otters who were sleeping when I was there.
There is the usual shop to trap you at the end of your tour...
Just by the Blue Reef is a great fish and ship restaurant as well a a café on the other side so you can have a meal or a snack and then head back in.
PWT rating out of five: ♥♥♥♥
Do book online as the prices are better.
Clarence Esplanade, Southsea, Portsmouth PO5 3PB
Tel. 023 92875222