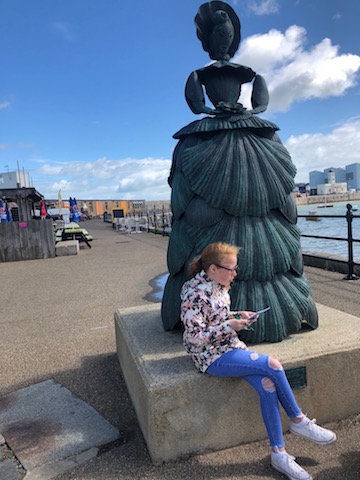 Although we've visited Margate before, I must confess that we'd missed most of the fantastic places the Treasure Trails introduced us to. Treasure Trails are themed self-guided booklets, costing £9.99 (plus P&P if required), which take explorers on a circular outdoor walking route of approximately two miles. Discover secrets of your hometown or uncover stories in places further afield as you solve clues to crack a detective mystery, treasure hunt, or spy mission.
In Margate an art masterpiece by a celebrated local artist has gone missing. There are six possible pieces of evidence and 16 suspects and the trail begins at the Visitor Information Centre and ends in the nearby Parade. Follow the directions and unravel the clues (some are more cryptic than others) as you explore the quirky backstreets, discover previous famous residents and take in the sights including the Tudor House.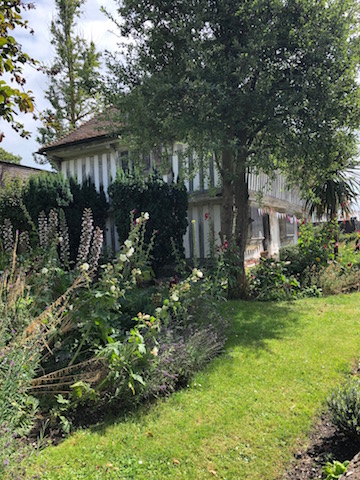 Be prepared to be perplexed by some clues and you may find a tempers fray a little but most of all you will be enchanted by the town and the challenge.
Although the pack says the duration is two hours, it took us three and believe me when I say my daughter does not walk slowly. It is also wheelchair and buggy friendly but you may need to check out an alternative route in places.
Fortunately the route takes you through an area full of cafés and bars so I would suggest stopping off to recharge about halfway through. In fact adults could almost use the trail for a pub crawl. Your briefing notes contains interesting facts boxes and photofiles to help you along the way and the directions are for the most part easy to follow.
We loved exploring the town with Margate's Missing Masterpiece – especially seeing areas we wouldn't normally have ventured into. When you go to the seaside you tend to concentrate on the beach and the promenade but Margate has so much more to offer.
PWT rating: ♥♥♥♥♥
To find out more and to purchase visit Treasure Trails