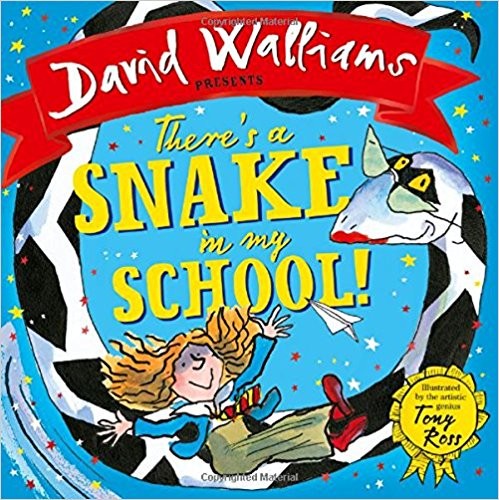 David Walliam's never seems to put a foot wrong in his literary output for children and There's a Snake in my School! a board book illustrated by Tony Ross is no exception.
It was a special day at school – Mr Bright had told his class that they were allowed to bring in their pets. Miranda who always enjoyed being different, brought in her pet snake, Penelope the Python – much to the horror of Miss Bloat, the head teacher.
Pandemonium ensued and Miss Bloat confiscated all the pets and locked them in the Lost Property cupboard, then threw Penelope into the bin in her office... but she didn't know what she was letting herself in for!
Brilliantly illlustrated by the inimitable Tony Ross, There's a Snake in my School! is a delightful tale that children will adore.
PWT rating: ♥♥♥♥♥
There's a Snake in My School!
is available from Amazon and book shops.
Naomi Mckeri reviewed the hardback version Oh, Baby, The Places You'll Go! (Dr. Seuss)
here and now it is available in paperback from Amazon and book shops.
Both titles are published by HarperCollins Children's Books.