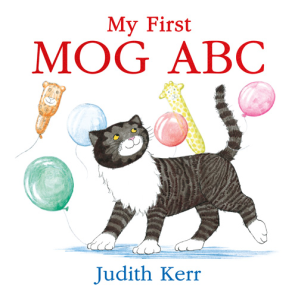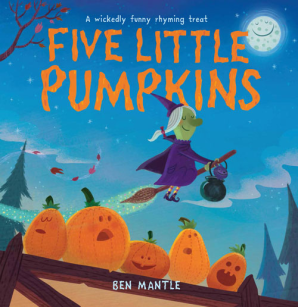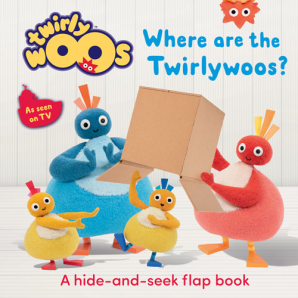 Elspeth and I have been making our way through a wonderful bundle of books from HarperCollins.
Starting with our favourite, My First MOG ABC, this is such a lovely book.
Judith Kerr's classic illustrations have become a childhood institution and Elspeth has been absolutely delighted to go through the pages again and again and again and...
PWT rating: ♥♥♥♥♥
Five Little Pumpkins, illustrated by Ben Mantle. This simple little Halloween rhyme with charming illustrations is perfect for babies and toddlers.
PWT rating: ♥♥♥♥♥
Where are the Twirlywoos? From the CBeebies show, this colourful lift the flap book has been a big hit, causing lots of giggling as Elspeth has revealed the hiding places of Great Bighoo, Toodloo, Chickedy and Chick.
PWT rating: ♥♥♥♥♥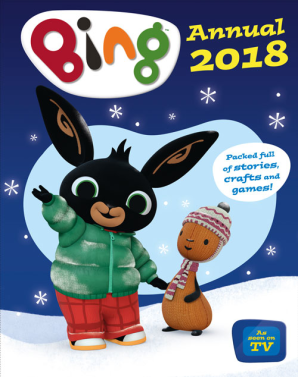 Bing Annual 2018. Also from CBeebies, Bing bunny has been a big hit with Elspeth.
With stories, activities, an A-Z of Bing's world, recipes and spaces to fill in information about yourself, this is such a sweet annual.
Although too young to appreciate all of it, she has loved hearing the stories and seeing the familiar characters.
PWT rating: ♥♥♥♥♥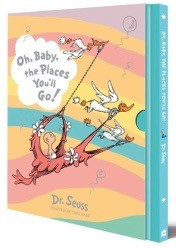 Oh, Baby, The Places You'll Go! by Dr Seuss. The introduction of this book, by Dr Seuss' wife Audrey Geisel, tells how he was fascinated by the idea of parents reading stories to their babies in utero and how babies seem to respond to the stories once they have been born.
With that in mind, this is a very sweet introduction to many of Seuss' classic characters (Sam-I-Am, The Cat in the Hat, Horton, The Grinch to name a few) and the wonderful things you can do in Seuss' marvellous non-sensical world, as told by a mother to her bump who she is excited to meet.
It's a great place to start on the fantastical Dr Seuss journey.
PWT rating: ♥♥♥♥♥
My First MOG ABC
,
Five Little Pumpkins
Where are the Twirlywoos? (Twirlywoos)
Bing Annual 2018 (Bing)
Oh, Baby, The Places You'll Go! (Dr. Seuss)