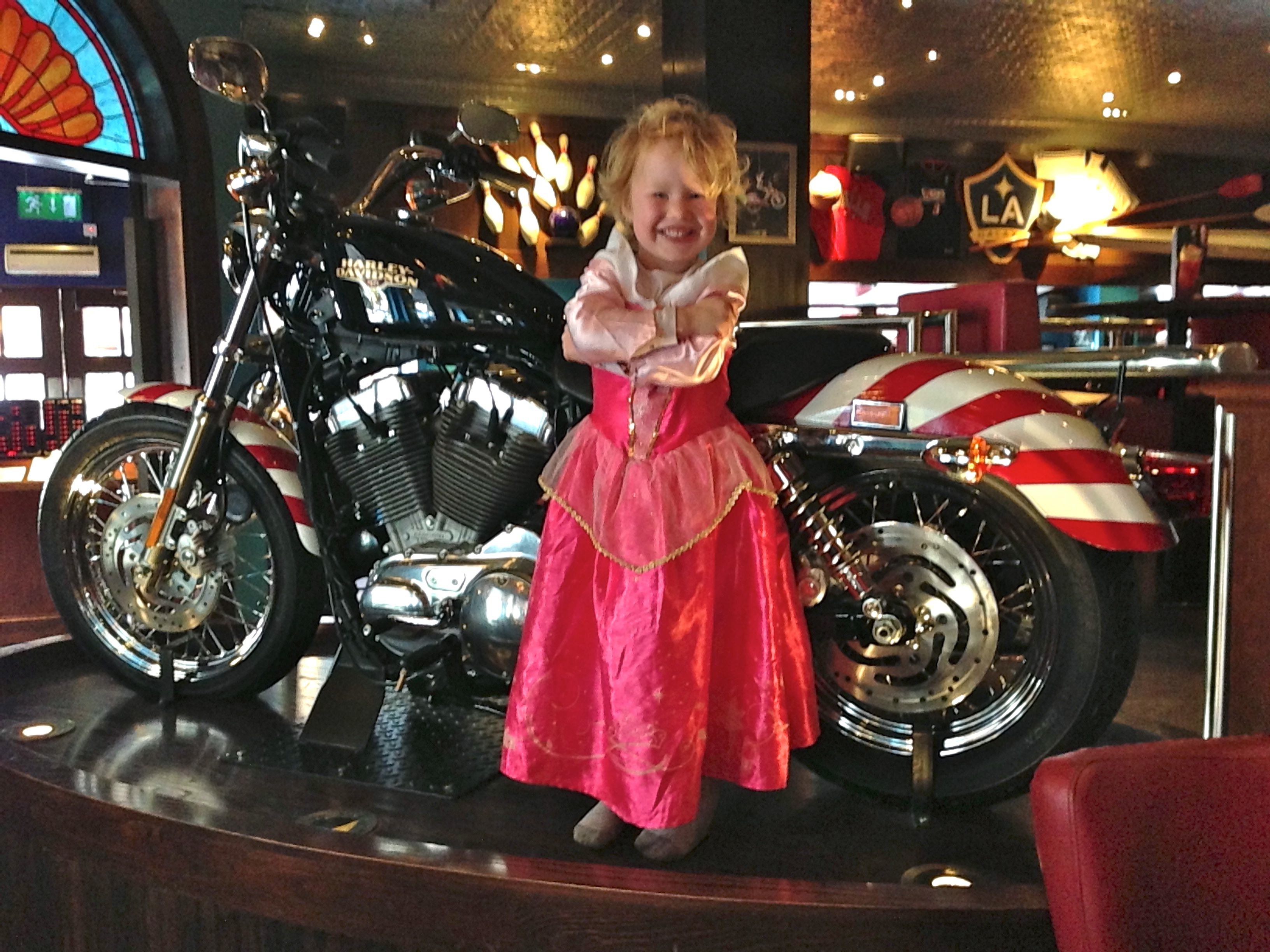 T.G.I. Friday's used to be a great favourite for us when Olivia was a child but we hadn't been there for some years. It was wonderful to find that the welcome and service was just as good as we remembered when we took Harriet there to sample the new children's menu. Very sensibly T.G.I. Friday's have two menus for younger diners: The Little League Menu for smaller appetites and The Major League Menu for older children. All Little League dishes come with Friday's fingers; tasty sticks of apple, mixed peppers, cucumber and carrots that make up one of their 5-a-day and there's a choice including 100 per cent chicken burger. All meals on the Little League menu are priced at only £3.49.
The Major League Menu is designed for more grown up kids who are a little more adventurous. It offers smaller, yet equally exciting versions of the meals mum and dad eat, including the likes of the Monster Burger with maple bacon and chipotle ketchup and delicious Baby Back Pork BBQ Ribs. These meals are priced individually from £5.49.

Harriet was handed a Rain Forest bag containing a booklet,stickers and crayons to keep her occupied. We had some garlic bread while we waited for our mains – unfortunately the plate was hotter than the bread but perfect temperature for Harriet. Olivia and I had our favourite Blackened Chicken Fajitas while Harriet had chicken pieces with fries. They forgot to bring the Friday's fingers but she had those afterwards.
We had alerted our server to the fact that it was Harriet's birthday and she brought a slive of chocolate cake with a candle and we sang happy birthday.
The desserts had always been a highlight of Olivia's meal and they are well worth the experience. T.G.I. Friday's is famous for it's cocktails both with and without alcohol and the whole setting is conducive to an enjoyable time for both adults and younger guests.

Harriet loved the ambiance and decor especially the Spiderman model and the Harley Davidson. We loved the relaxed atmosphere and great service.
PWT rating: ♥♥♥♥♥
T.G.I. Friday's has restaurants throughout the UK click here to find your nearest.
We were given a £50 voucher to review a T.G.I. Friday's restaurant and the staff did not know we were there to write about the menu and restaurant. Our bill including a bottle of Prosecco and a lime and soda came to £55.95.