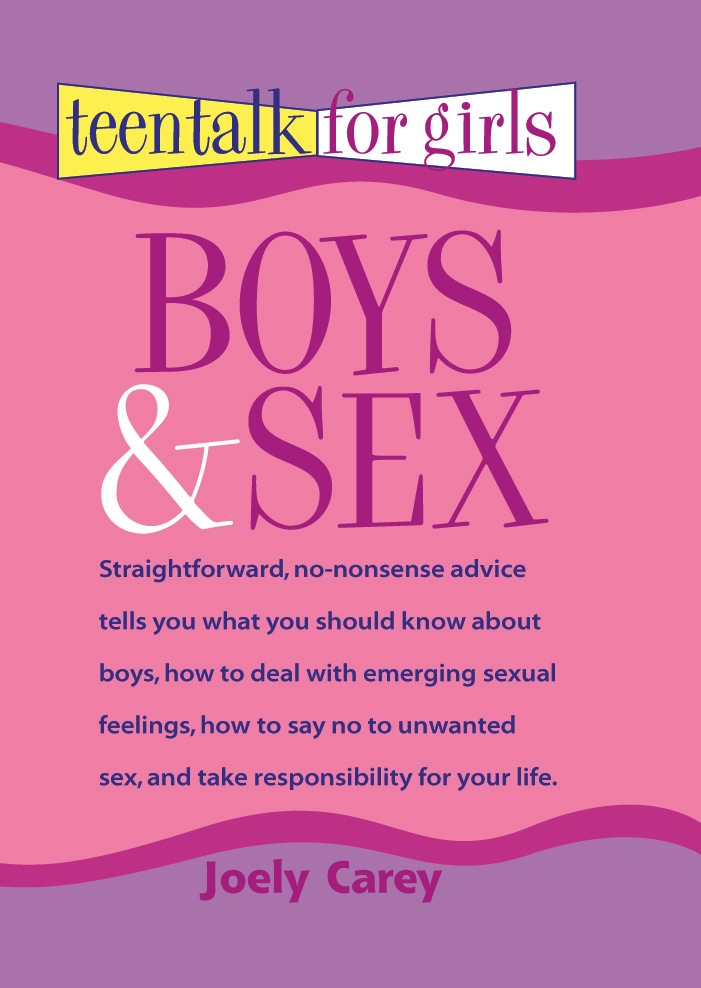 Boys & Sex is a useful little book: a great improvement on the staid and biologically focussed text that I remember my mother handing to me as an adolescent!

Like other books in the Teentalk series the style is short chapters and anecdotes that makes it accessible for teens to read quickly or dip into as the need arises. My 14 year-old, liked the style and felt that it was pitched at about the right level for its target audience.

The tone of Boys & Sex is sensible: repeatedly reinforcing the messages that sex is great but only when the time is right; the need to practice safe sex and the consequences of not doing so and that it is the right of girls to say no at any point in the proceedings.
Boys & Sex neither moralises nor promotes sexual activity but rather encourages girls to take full responsibility for their life.

Author Joely Carey touches on the whole range of issues teens have to face: from crushes and dating, to male physiological changes, to how to put on a condom and do "it". The book has a great section advising on how a teenaged girl might instigate a dialogue with her parent or guardian about sex.

While Claudia tells me that she didn't actually learn anything new from Boys & Sex, if she heeds all the advice she should be well equipped to remain safe, healthy and happy.
Teentalk for Girls Boys & Sex is published by Bonnier Books at £3.99.