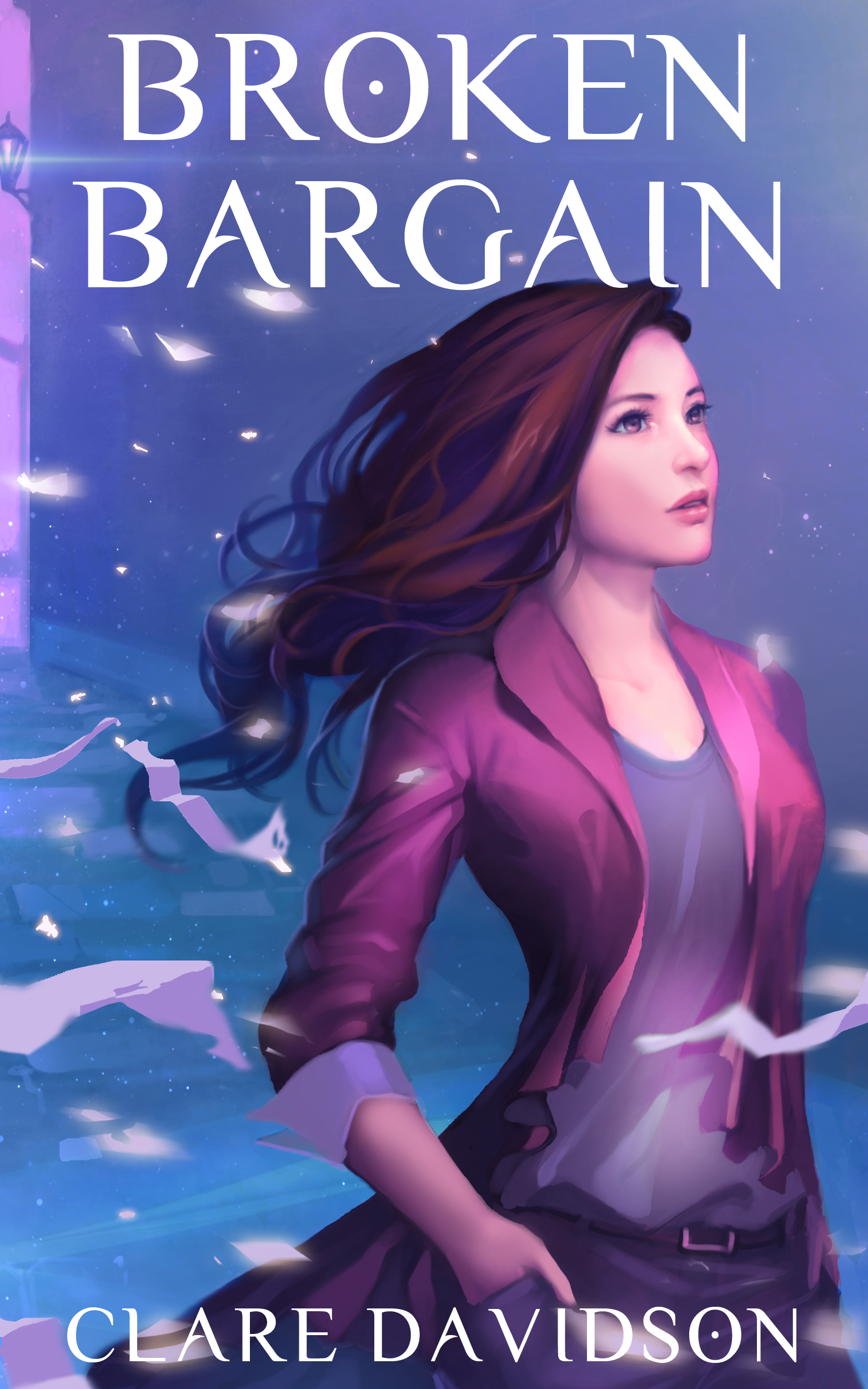 In Reaper's Rhythm we met Kim who was determined to prove that her older sister Charley had not committed suicide. What Kim discovered led to a near-death experience for herself and the knowledge that she could never tell anyone what she learned: her sister had been killed by magic and the eternal conflict between Baneem and Shamari – the first group needing humans to create a gateway, the second determined to send the Baneen to purgatory.
Broken Bargain finds Kim just starting sixth form with her best friend Sophie. They only have one subject together, English, but the exotic new boy, AJ, is joining her for maths and chemistry taught by Sophie's aunt, Eliza Jenkins.
Kim's mother is worried that she is studying too many subjects, convinced the stress of school and a boyfriend drove her elder daughter to suicide.
Suddenly Sophie's grandmother falls ill – supposedly from dementia – and then Eliza starts acting strangely as well. Kim is convinced that they are suffering as her sister did and is determined to save their lives.
Broken Bargain is the second in the Hidden series of young adult fantasy books and Clare Davidson writes with assurance and originality. She tackles issues of peer pressure, mental illness, friendship and loyalty, young love and having over-protective parents in a way in which teens can relate to – as well as their parents.
A compelling read – highly recommended.
PWT rating: ♥♥♥♥♥
Broken Bargain (Hidden: Book 2)
is available from Amazon.