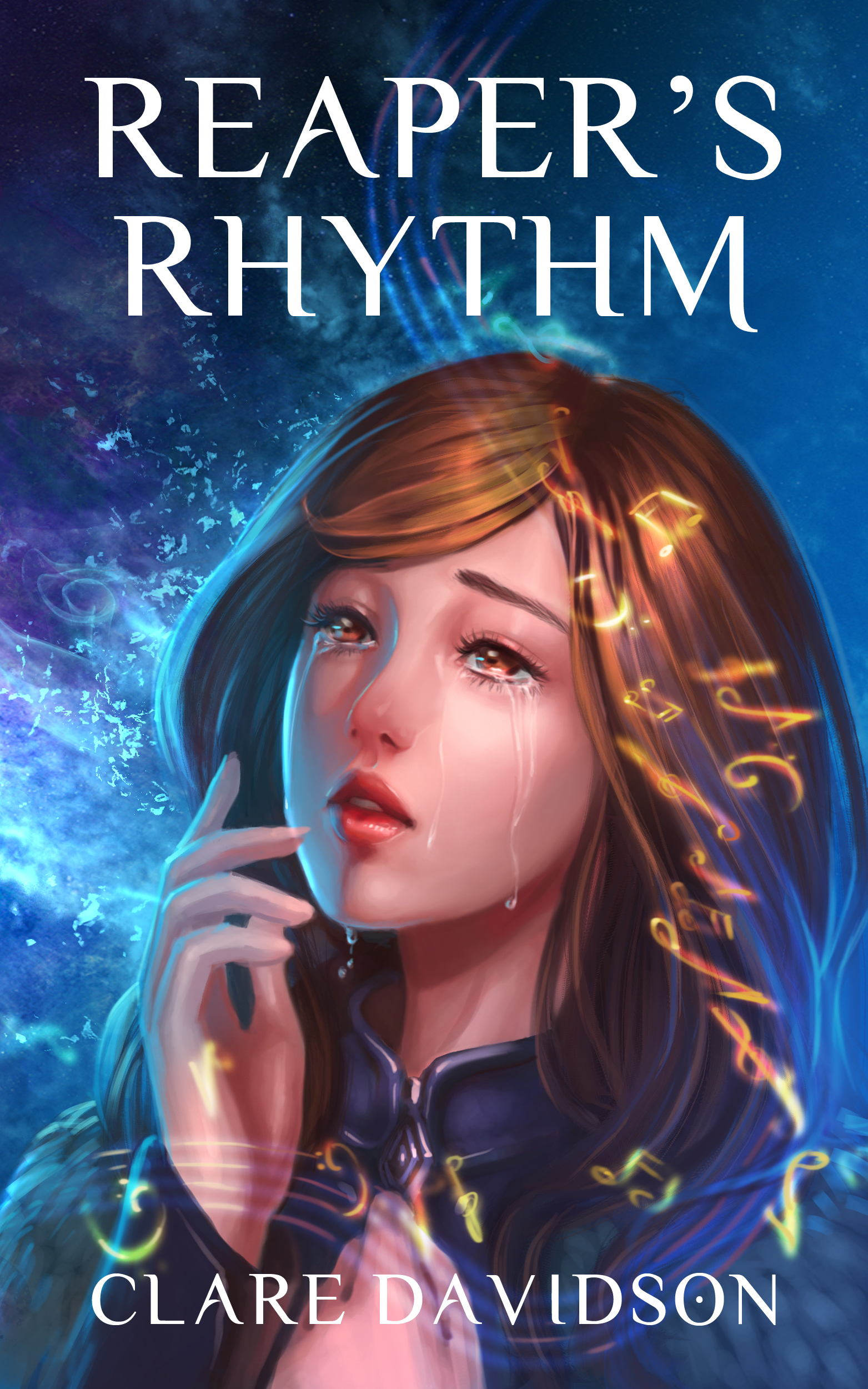 It's hard enough being 16, facing exams and the break-up of her parents' marriage but then Kim returns home one day to discover her sister, Charley, has committed suicide. Or at least that's what she's told. She cannot remember anything about finding her dead sister when she wakes up in hospital. But one thing she is sure of – Charley would never have taken her own life...
And so begins Reaper's Rhythm by Clare Davidson. I discovered Clare and her novels via twitter and I'm so glad that I did. Reaper's Rhythm is an excellent novel for young adults (and older ones). The action is fast-paced and unlike some novels doesn't slow the action down with lots of "back story". The history of each character or relationship emerges naturally as the story progresses.
In spite of all evidence to the contrary, Kim is determined to prove that Charley did not kill herself. This leads her into confrontations in the sixth form common room with the totally unpleasant bully Tia who is now dating Charley's ex, Gage, and is a counsin of the seemingly kind and helpful Kevin. And then there is Matthew who seems to make frequent appearances at important times including Charley's funeral. But it is a while before Kim realises other people can't see him!
Kim cannot discover one reason why the normally happy Charley would have killed herself but while the adults in her life and friends tell her to come to terms with it, Kim shows the dogged perseverance of a true detective often putting herself at risk. Matthew saves her on more than one occasion but can his intervention help her in her ultimate challenge?
Clare Davidson has produced a remarkably well-written YA fantasy novel which confronts many of the issues facing young people: alcohol overindulgence, bullying, sexual attraction, going to clubs while underage, loss, grief, sibling rivalry and parents' divorce to name some, with confidence.
I recommend Reaper's Rhythm whole-heartedly. A perfect read for the summer holidays.
PWT rating: ♥♥♥♥♥
Reaper's Rhythm is available from Amazon.