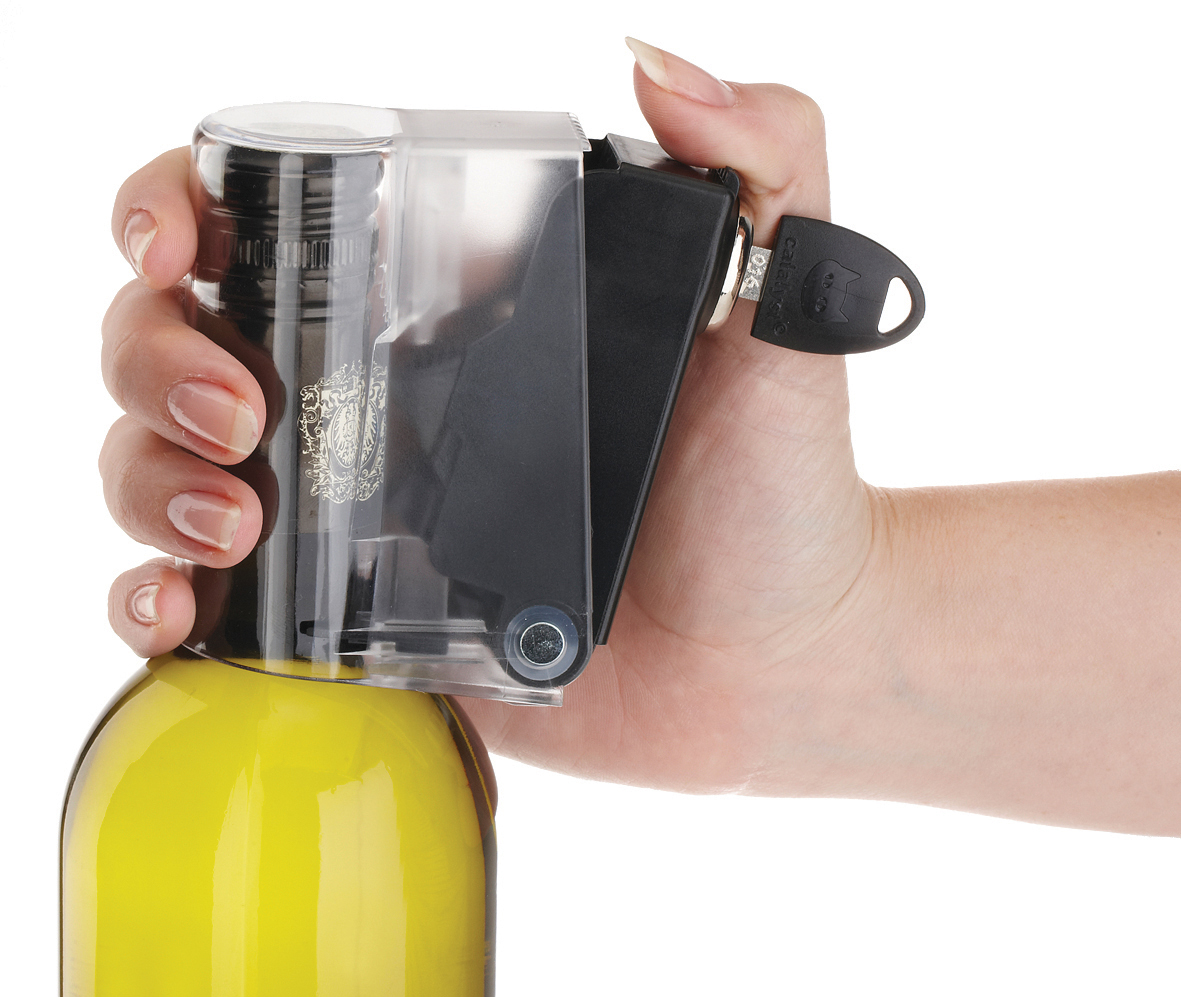 With nearly 300 children under 11 admitted to A & E in the past year after drinking alcohol, it's time parents made sure that any alcohol kept in the home is in a safe place and out of reach. However, older children are also at rick children Catalyst have launched Tantalus™ – the first lockable alcohol security device designed for consumer use.
The Tantalus™ is very simple to use, just unlock the device, pop it over the neck of the bottle and relock. Tantalus™ comes with two keys.
This device will obviously prevent young children from poisoning themselves but is useful for preventing teens helping themselves to your gin or vodka and topping up with water!
The Tantalus™is a useful back-up device but this shouldn't take the place of teaching children and teens about the dangers of alcohol.

PWT rating: ♥♥♥♥♥
Now available in both single and triple packs, the simple device allows you to easily control access to wines and spirits in the home. Tantalus™ is easy to use, fits most standard alcohol bottles and each Tantalus™ comes complete with its own individual keys.
Tantalus™ has an RRP of £8.99 for a single pack and £24.99 for a triple pack.