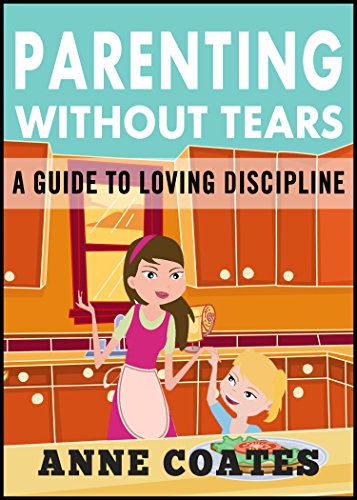 "This is a handy guide for parents and sets out a positive approach, which helps to instil discipline without being either too harsh or too lenient. The author combines her knowledge as a parenting writer together with her experience as a parent. This means that the book is full of sound advice and practical, tried and tested methods rather than being a theoretical guide."
Parenting Without Tears Guide to Loving Discipline written by the founder of this website is a handy resource for parents presented in an easily accessible way.
The book focusses on the positive and loving aspect of parenting to encourage children to flourish.
Part One deals with The Art of Discipline including:
Effective Parenting
Loving Discipline
Teaching self-discipline
Building self-esteem
Part Two addresses Common Dilemmas & solutions:
Disrespectful children
Getting up and out for school
Sharing the chores and house rules
Bedtime blues
Managing meal time and eating together
Good manners
Competing Siblings
My child is nothing like me
Single parenting
Parenting Without Tears: Guide To Loving Discipline
is published by Lume Books and is available from Amazon.