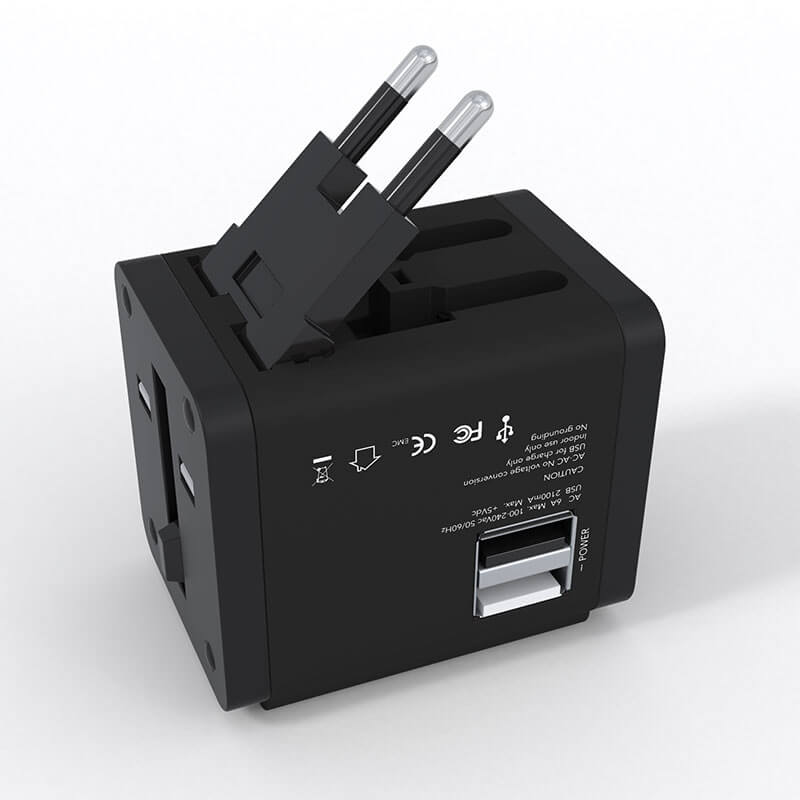 On my last trip the couple in the next apartment had forgotten to bring a travel adaptor and had to buy one locally – in a very small village. I had lent them mine but even that wasn't a patch on this Multi Plug Travel Adaptor with two USB ports. Meet the multi-functional plug to charge any device wherever you are in the world.
This travel cube will help you explore the world with ease, and even better, ensure you have your electronics energised wherever you are from UK, Europe and USA and Australia, to Asia and Japan.
Featuring two rapid charging USB ports, one 1 amp and one 2.1 amp, this handy helping tech is perfect for travellers, holiday makers and business away.
Take this travel accessory to keep in touch with home, hooked up to your tablet or telephone. This nifty and foldable gismo is compatible with many devices and is clever and compact.
The only appliance you cannot use with this, it a hairdryer but as most places supply one that complies with local requirements, that's not a problem.
The Multi Plug Travel Adaptor looks stylish and even feels rather nice to touch. Compact and lightweight it is set to become my constant companion on my travels as I always need to charge at least two devices and now I can do so at the same time.
PWT rating: ♥♥♥♥♥
Get this global gadget now for just £16.95 now from PrezzyBox.