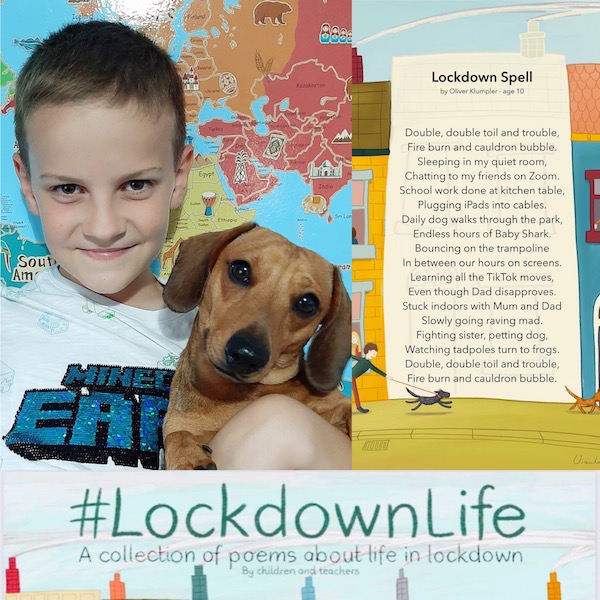 When lockdown put an end to award-winning children's author, poet and voiceover artist, Christina Gabbitas' planned events and visits to schools, she felt she needed to organise something positive. Using her connections from her charity Children's Literature Festivals, she set up a competition for children aged between x and x and teachers to submit their poems about life during the pandemic. The winning entries would be published in a volume called Lockdown Life.
Judging the poems were Michael "Mickey" Bradley of The Undertones, Donavan Christopher, rapper and poet and actress Jenny Agutter.
When I saw the initial announcement I passed it on to my daughter, an English teacher at Charter East Dulwich.
Hundreds of entries were sent in from all over England and the winning poem was written by Oliver Klumpler aged ten from Bishop's Stortford who received £100 book token.
I was delighted to hear that six pupils from Charter East Dulwich have had their poems included in the anthology. The icing on the cake, for me, was learning that my granddaughter, Harriet, who often reviews books, toys, children's theatre and films with me, had also had her poem selected. So now we have two published authors in the family!
Each entrant receives and copy of Lockdown Life and any profits from sales will go to the Children's Literature Festivals, a registered charity.
Buy the book here.