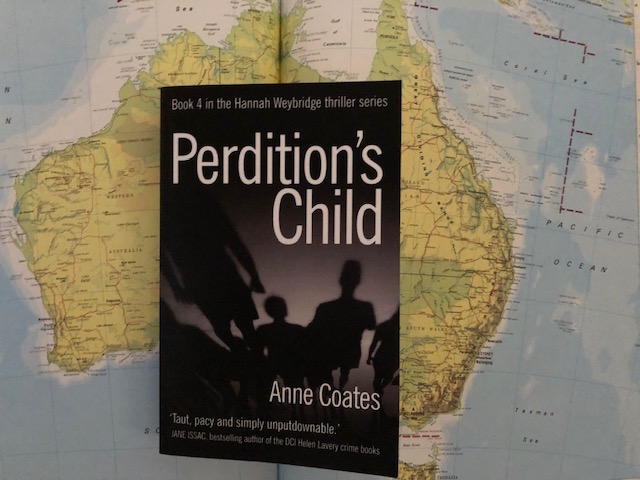 A year ago on 6 February 2020 the fourth book in my Hannah Weybrige, Perdition's Child was published by Urbane Publications, just before the outbreak of the pandemic in the UK.
Perdition's Child is set in London in 1994 when a series of suspicious deaths of Australian men alerts Hannah to the fact that they were part of the UK Child Migration Scheme which sent orphans to Australia for a better life. But some were not orphans and their parents had been deceived and some of the children had suffered terrible abuse. Hannah finds herself embroiled in a deadly mystery, a mystery complicated by the murder of Harry Peters; the brother of Lucy, one of the residents of Cardboard City she had become friendly with. It soon becomes clear Lucy is protecting secrets of her own. What is Lucy's link to the murders and can Hannah discover the truth before the killer strikes again?
Here's what some Amazon reviewers thought:
Another excellent chapter in the saga of journalist-sleuth Hannah Weybridge, which is well up to the standard of its three gripping predecessors. Tightly plotted, carefully researched and superbly narrated, Perdition's Child is a worthy addition, not only to Anne Coates's page-turning series, but to the British crime fiction library as a whole.
A fantastically dark, beautifully written book that had me utterly gripped. Compulsive reading. I will be hunting out more by this author.
Best book I've read this year! If you like a fast paced crime story, you'll love this.
The plot is original and cleverly written, full of menace and twists, to keep you reading. There are connections to previously known characters, but the story is standalone.
So I'm celebrating the anniversary by offering a signed copy to one lucky winner.
To be in with a chance of winning just pop across to my author website and leave your details including address and dedication required and please write PWT Competition in the subject line.
Available in the UK only and ends 12 February, 2021.