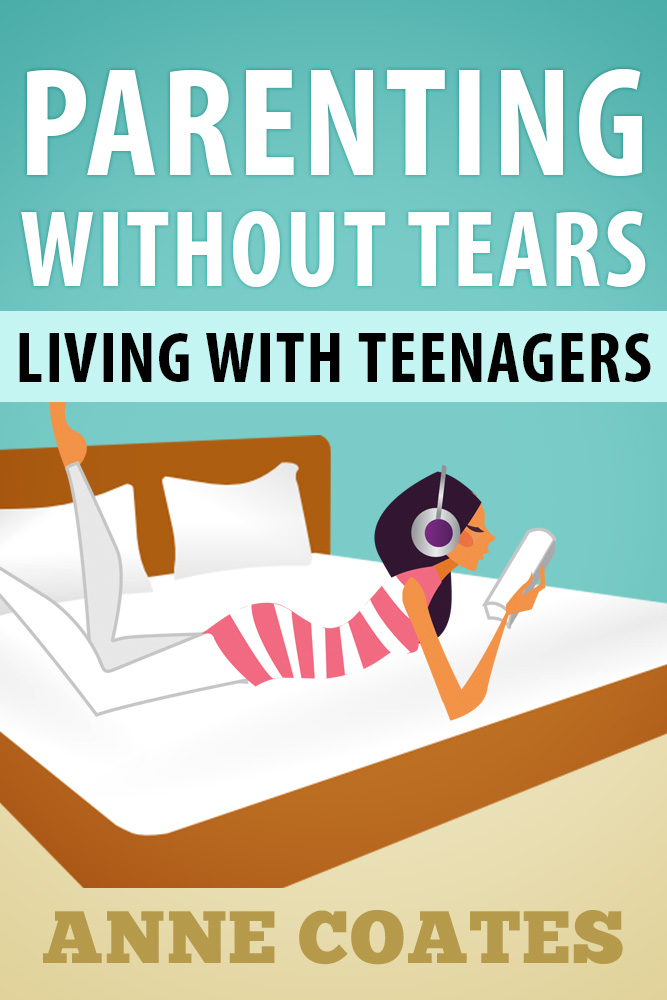 Teenagers can be trying – and parents canend up feeling they can't cope. But life with teens needn't be impossible. Living with teenagers can be one of the most rewarding times of your life. You just need to approach it in the right way.

In Parenting Without Tears Guide To Living With Teenagers chapters include advice on :
Learning to let go
Puberty & hormones
Sleep
Sibling rivals
Sharing your home with teenagers
Peer pressure
Pocket money & allowances
Avoiding risky behaviour
How to get your teenagers to talk to you
It's a succinct practical guide packed with tips to get you through the monosyllabic sulky times and reassures that you are not the first parent who wanted to throw up their hands in despair!
You do not need a Kindle to read this ebook – just download the Kindle app to your computer or smartphone.
Parenting Without Tears: Living With Teenagers
is available from Amazon Kindle Store.

This ebook is the first in a series of Parenting Without Tears guides.