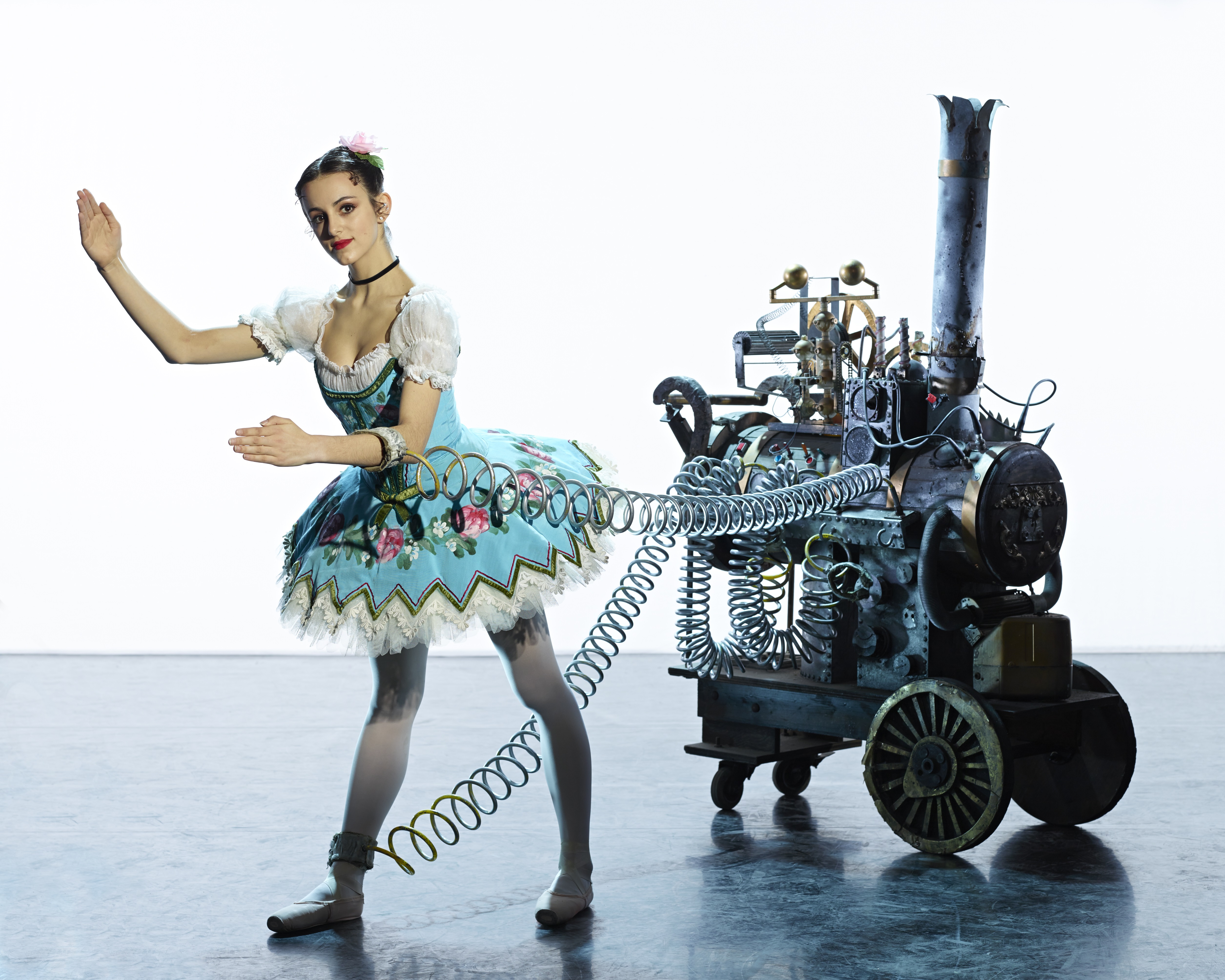 English National Ballet and English National Ballet School present the third in their My First Ballet series with Coppélia, the comic tale of an eccentric toymaker and his mechanical doll, based on Ronald Hynd's original production.
Last year's creative team of Gavin Sutherland and ENB's Associate Artist George Williamson, will be collaborating again to bring young audiences their first taste of ballet, with captivating music and beautiful choreography performed by students of the English National Ballet School.
Léo Delibes's irresistibly melodic score is accompanied with narration from Michael Coleman to ensure that everyone enjoys this classic story.
My First Ballet: Coppélia
Theatre Severn, Shrewsbury 01743 281281
5 April 11am, 2pm, 5pm
6 April 11am, 3pm
Tickets: £26, £21, £11 (Child £21, £16, £9)
Peacock Theatre 0844 412 4300
8 April 2pm, 7pm
10 April 2pm
11 April 11am, 2pm
12 April 11am, 2pm, 5pm
13 April 11am, 2pm
15 April 11am, 2pm
16 April 11am, 2pm
17 April 11am, 2pm
19 April 11am, 2pm, 5pm
Tickets: £25, £20, £15, £10
Palace Theatre, Manchester 0844 871 3019
26 April 11am, 2pm, 5pm
27 April 11am, 3pm
Tickets: £26, £21, £11 (Child £21, £16, £9)
Assembly Hall Theatre, Royal Tunbridge Wells 01892 530613
3 May 11am, 2pm, 5pm
4 May 11am, 3pm
Tickets: £26, £21, £11 (Child £21, £15, £8)
New Victoria Theatre, Woking 0844 871 7645
10 May 11am, 2pm, 5pm
11 May 11am, 3pm
Tickets: £26, £21, £11 (Child £21, £16, £9)
Waterside Theatre Aylesbury 0844 871 7607
17 May 11am, 2pm, 5pm
18 May 11am, 3pm
Tickets: £26, £21, £11 (Child £21, £16, £9)
Churchill Theatre, Bromley 08448 717 620
24 May 11am, 2pm, 5pm
25 May 11am, 3pm
Tickets: £26, £21, £11 (Child £21, £16, £9)