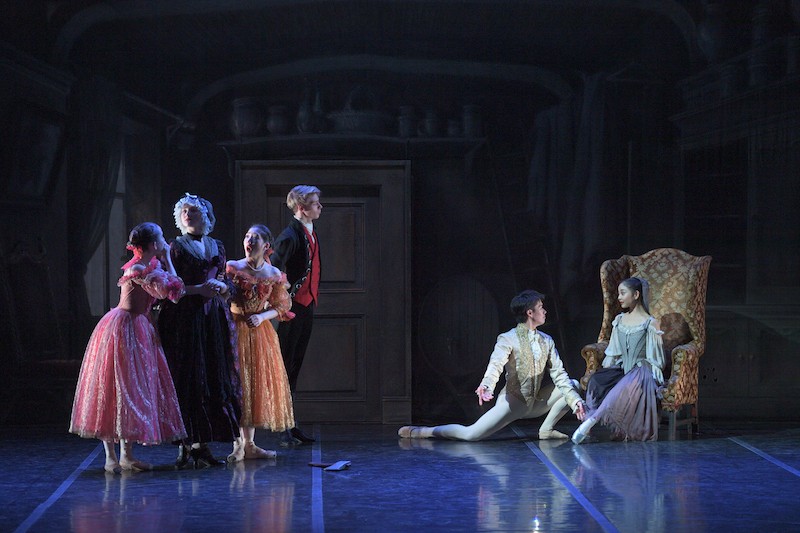 English National Ballet and English National Ballet School present My First Ballet: Cinderella, a reimagined version of the classic fairy-tale created especially for children as young as three.
Adapted to an hour in length and with a narrator to help young audiences follow the story, My First Ballet: Cinderella is the perfect introduction to the magic of ballet.
The lights went down and you could feel the excitement in the auditorium. Harriet was beaming from ear to ear and on the edge of her seat (stacked high with coats to get a better view). When the older Cinderella, who was narrating the story, walked onto the stage, you could hear the collective gasps of all the young children in the audience, her beautiful dress swishing around her.
Beautiful dresses were not in short supply. The magic of Cinderella's transformation was slick and cleverly managed. Harriet was transfixed from beginning to end. During the performance Harriet would often turn to me and whisper "Wow... This is so good", her eyes wide and sparkling. This was a lovely treat and came with the added bonus of staying up well past her bedtime!
Harriet's comments: "It was fabulous and I loved when Cinderella danced with the prince. The dancing was amazing. I loved everyone's dresses apart from the ugly sisters and step mother. It was really funny when the ugly sisters were trying to dance with the prince and fell over. Also when Drisella said to Anastasia 'go and dance with the prince' but she said 'no' so she pushed her towards the prince."
The whole performance was fantastic and would be a lovely family outing for all ages. I would highly recommend.
PWT rating: ♥♥♥♥♥
My First Ballet: Cinderella is on at the Peacock Theatre in London until 22 April.
For more information and booking see Uk Tour Dates.