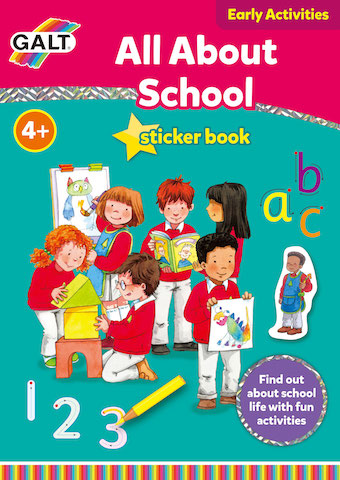 With 180 years' experience in toys and education, Galt Toys knows a thing or two about designing toys to encourage children to learn through play, and also have fun! The much-loved British company has a whole host of home learning books, games and toys for getting children ready to go back to school, or preparing them to walk through those school gates for the very first time.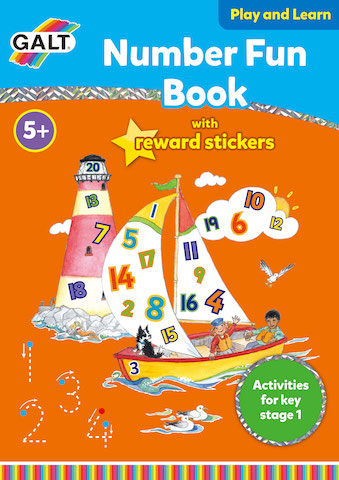 Educational and fun, Galt's series of home learning books has been written by experts to support pre-school and Key Stage 1 learning. The colourful and imaginative books use bright stickers, friendly characters and fun activities to encourage learning and develop foundation skills. Covering everything from spelling and counting to handwriting and times tables, these educational books include something for every little learner.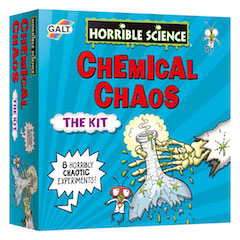 For older children, Galt's scientific experiments are a blast for kids and adults alike. From an erupting volcano to a water-fuelled rocket, these science kits are jam-packed full of imaginative science experiments for kids. Get explosive with cool rockets, be a scientific explorer with chaotic chemistry, customised aeroplanes, or try spell-tacular magic.
We're giving one lucky winner the chance to win a Back-to-School bundle of goodies from Galt Toys, which includes:
 All About School activity book  Number Fun activity book  Handwriting activity book  Alphabet activity book  Spelling activity book  First Writing activity book  First Activity Book  Times Tables activity book  Counting activity book  Explosive Experiments  Really Rotten Experiments  Chemical Chaos  Pirate Pursuit  Farmyard Frenzy
To be in with a chance of winning this Galt Back to School bundle just answer this question:
What age is All About School aimed at?
Please write Galt Back to School Competition in the subject line of your email and include all your contact details.
This competition is now closed.
The winner will be the sender of the first correct email opened at random after 12 noon on Tuesday 30 August, 2016. Only one entry per household.