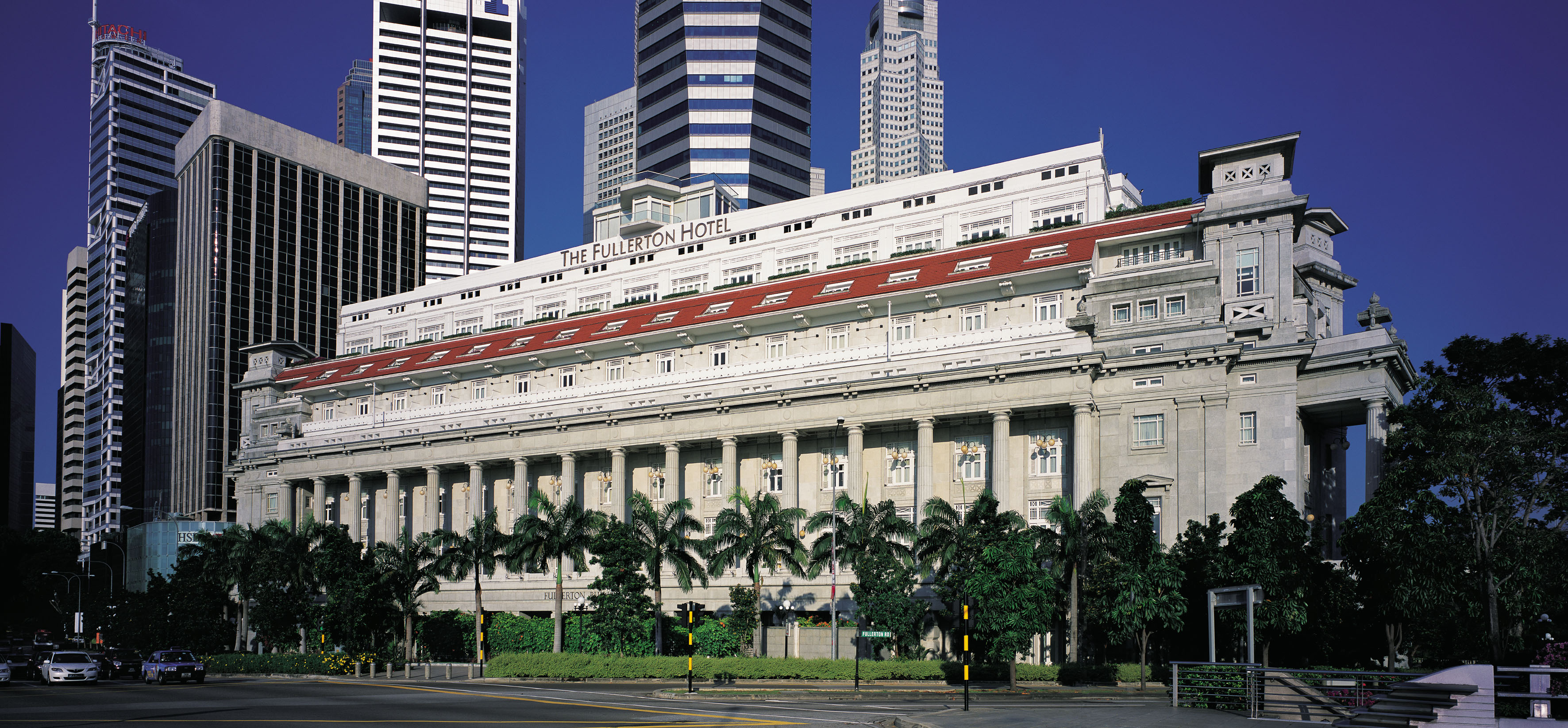 I arrived in Singapore the day before Olivia and her friend - both rather embarrassed at turning up at such an imposing hotel with their rather battered backpacks (and slightly dishevelled state)! The staff didn't bat an eyelid and transported their luggage to our room with the same diligence as if they'd been a matching set of Gucci!



Our first port of call was the fabulous infinity pool located on the second floor and overlooking the river. With a length of 25 metres, it's ideal for serious swimming or, if you feel less energetic, sitting along the "jaccuzzi-style" side of the pool and letting the water jets pummel your body!

You can order a range of foods as well as children's meals here. The pool is great for an early morning swim and is open from 6am to 11pm – so no excuse not to exercise. Plus there is a fully equipped gym and Asian Spa.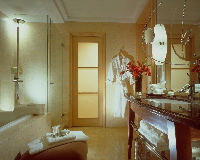 Rooms are large and airy and all have cable TV internet access, tea/coffee-making facilities - plus iron and ironing board.
The well-appointed bathroom appealed to the girls who had had to get used to rather less glamorous amenities and surroundings in hostels!

Eating at The Fullerton is an international experience - from the delightful Town restaurant where you can sit outside riverside to the San Marco Italian and Indian buffet lunch. We enjoyed the facilities of the Straits Club: champagne breakfast, afternoon tea and canapés and cocktails which was wonderful as the girls had such huge appetites!

The Fullerton is ideally placed for a visit to Singapore, situated as it is alongside the river, next to the oldest bridge in Singapore which takes you straight to the Asian Civilisations Museum and the Indo-Chine restaurant, a short walk from Boat and Clarke quays where you can dine out in style.

In another direction you have One Fullerton and stunning sea views as well as Marina Bay with its huge shopping mall and Merlion Park, home to Singapore's national icon - the Merlion, half-fish, half-lion – and theatre complex. Also in view, the latest attraction - the Singapore Flyer which as everyone will tell you is bigger than the London Eye!

We had a really relaxing time at The Fullerton - from drinks in the Post Bar to a top-to-toe treament in the Asian Spa - and I would definitely recommend it!

Anne was given a media discount for her stay at The Fullerton Hotel.

For details of rates and bookings visit www.fullertonhotel.com