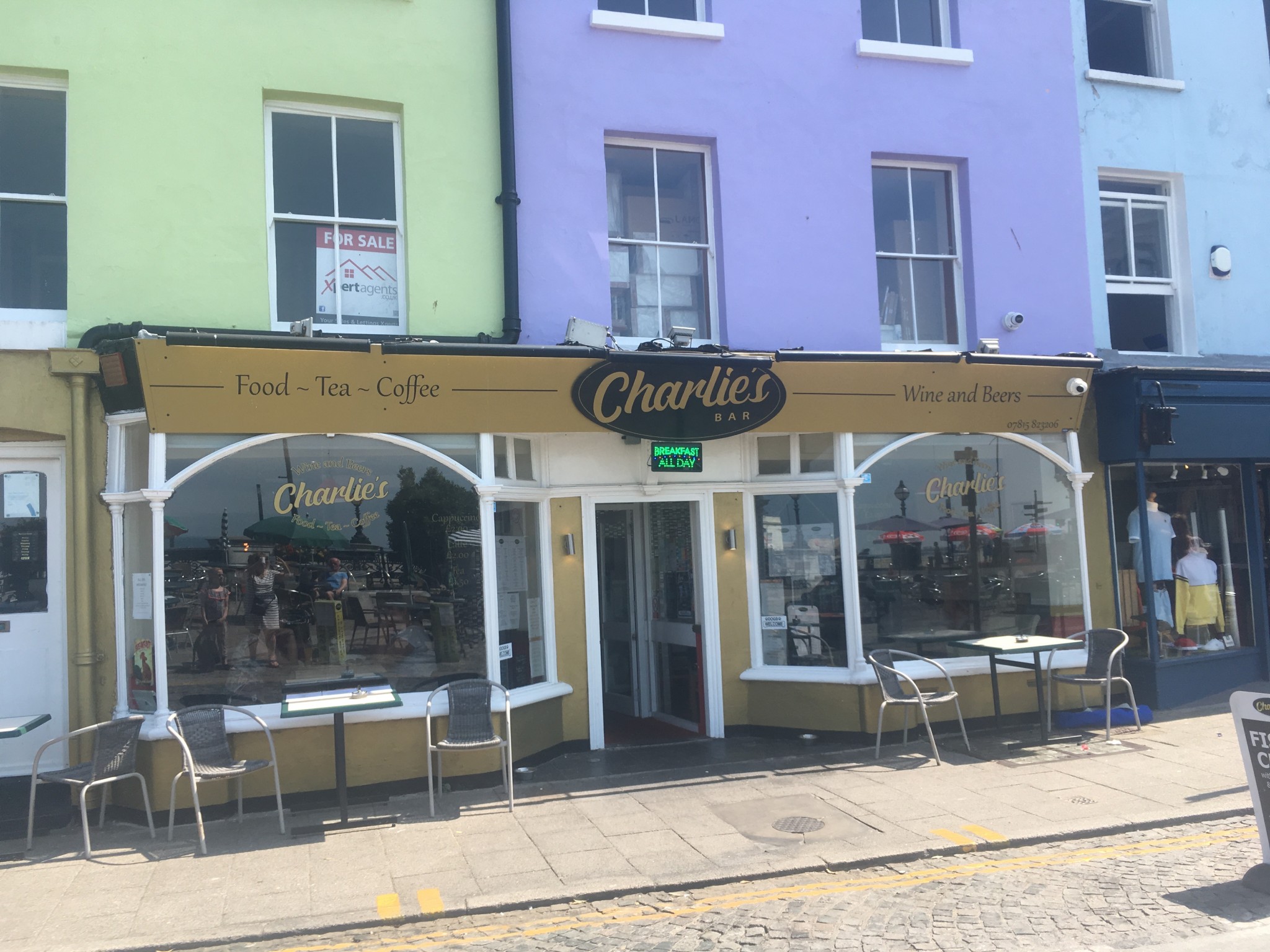 There's nothing quite like eating fish and chips at the seaside and we left it until our last lunchtime to check out the delights of Charlie's Bar to have our fish and chips in Margate. We'd walked past a few times so knew what to expect. Most of the seating is in the square opposite the entrance (pictured above) rather like European restaurants by the sea.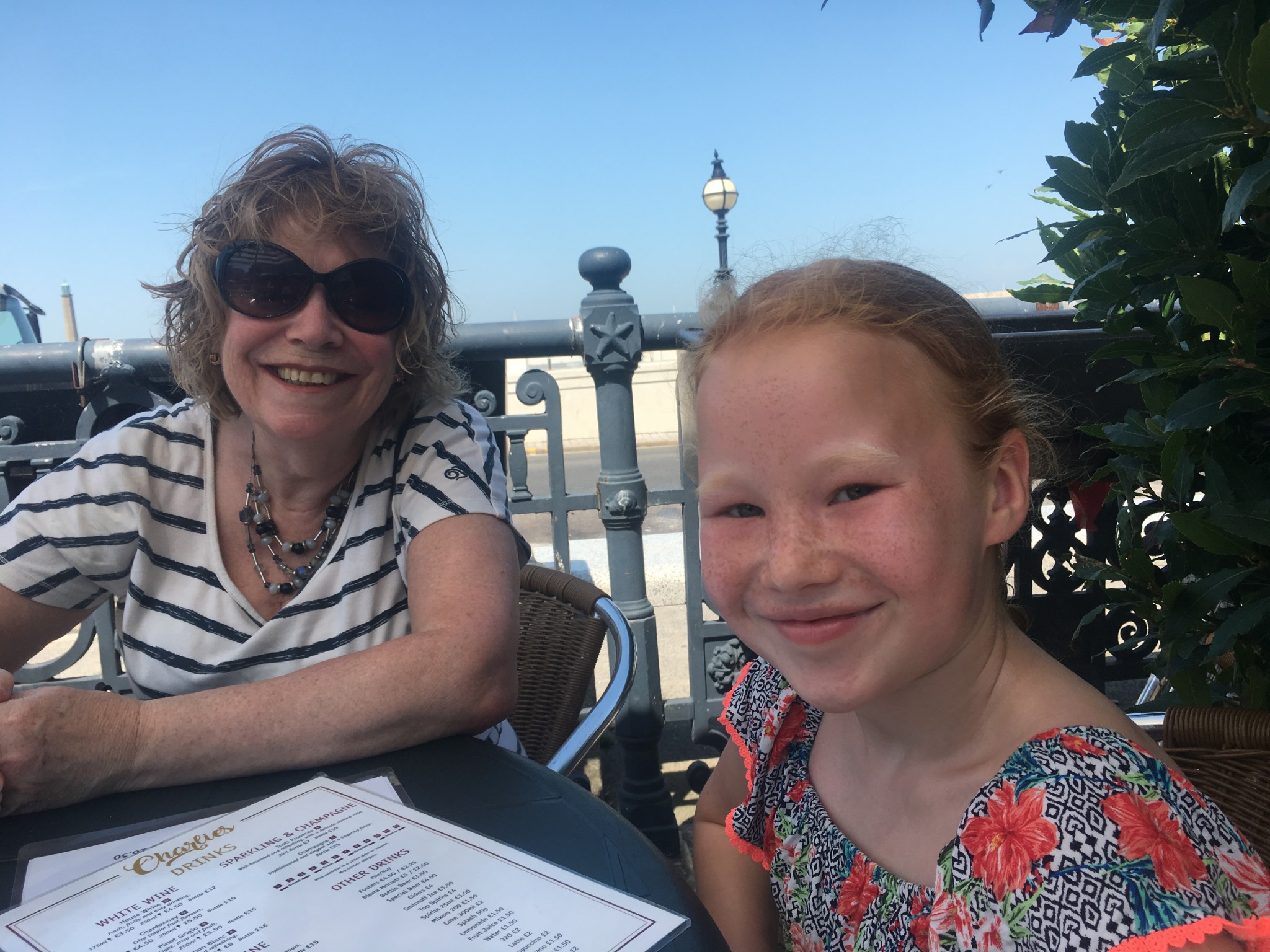 It was the hottest day of the year. Our server found a shady place and put up the parasol and we could look across the road to the sea. (There was seating inside if required.) There were no children's size portions so Harriet had the adult's plate and managed very well. For smaller appetites this could be shared.
The food was freshly cooked and was served to the table piping hot and was served with side salad. It was delicious. The staff were attentive but not intrusive.
This is a family run business and there is a lovely relaxed atmosphere.
Fish and chips £8 each plus coke £2 and a large glass of white £4.50. Excellent value for money.
PWT rating: ♥♥♥♥♥
Charlie's Bar is open from 10am till late every day. In the evenings there's live entertainment and on Sundays they off the full Sunday roast.
14 The Parade, Margate, Kent C19 1EY