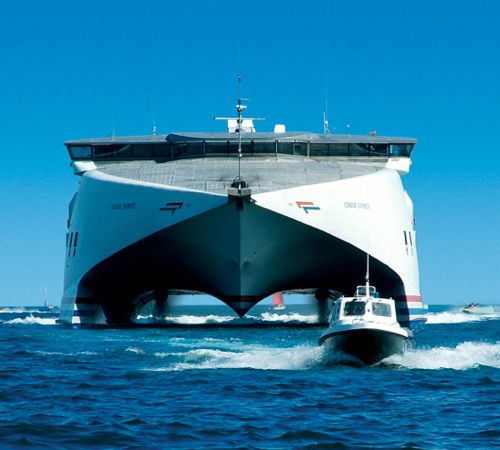 When offered a trip to the Channel Islands by Condor Ferries, I jumped at the chance having had one very happy, sun-filled holiday in Jersey as a child.
Travelling with an energetic and curious four-year-old means making the journey to a holiday part of the adventure and Condor Ferries certainly fulfilled this role. We travelled from Weymouth as foot passengers and so took a short taxi ride to the port from the railway station.
Having experienced the horrors of huge queues at airports, checking in was an easy operation with Condor. We were issued our seat/boarding/landing passes, attached a Guernsey label to our luggage, which we deposited en route and made our way to the ferry. Everyone we met was courteous and helpful and Harriet was very excited boarding.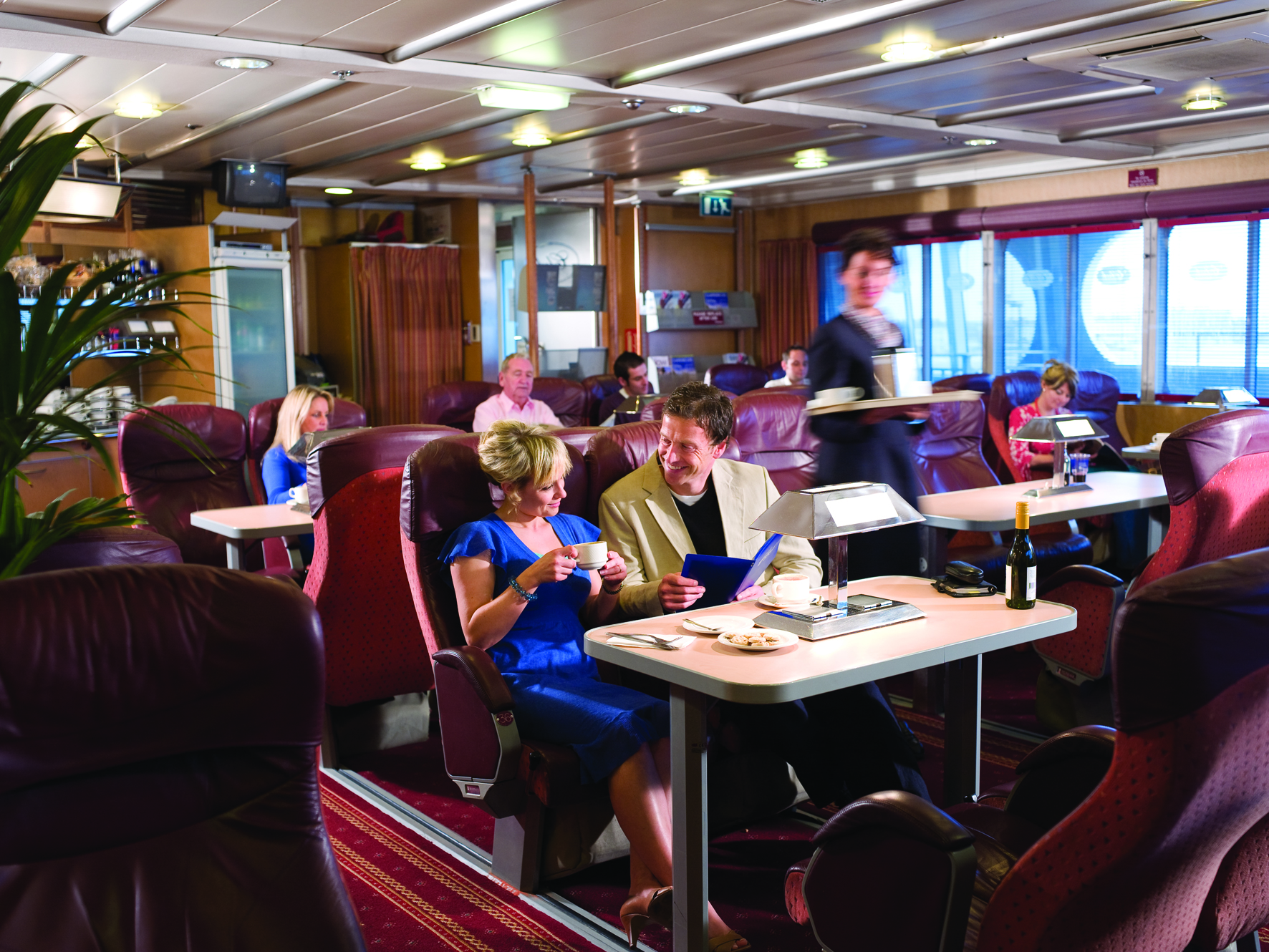 We had been booked into Club Class (well worth the extra). The steward showed us to our seats (at a table for six) and then offered us a corner table for two with much more space which I gratefully accepted. The seats recline which kept Harriet amused for a while and she happily tucked into the complimentary muffins and biscuits to go with our coffee and juice.
My previous experience of ferries was of travelling to and from France as a student at Rouen University. Sailing with Condor was much improved – Club Class with table service (for light meals and drinks) and allocated seating made a world of difference as did the fact that we didn't have to carry our luggage with us (which of course you wouldn't do if you had your car aboard).
The two and a half hour journey passed happily with Harriet falling asleep after our very early morning start. However we did venture out on deck and there is a children's room with film shows. The toilets – always important for younger travellers – were immaculate. There is also a brasserie and duty free shop with dome good deals.
Do go on deck to watch the docking process – fascinating watching the machinations for adults and children alike. For foot passengers there is a free phone for taxi.
Condor Ferries arranged for us to stay three nights at the Peninsula Hotel Guernsey.
The return journey was slightly different as we had to wait in the departure lounge (has a small shop and refreshments) for the ferry to arrive and passengers to disembark but Harriet was entertained by people watching.
PWT rating: ♥♥♥♥♥
Condor Ferries operate various routes from Portsmouth, Poole and Weymouth – to Cherbourg and St Malo in France and Jersey and Guernsey in the Channel Islands and fares begin at £49.50 per person each way.
Check in times: one hour for cars; 40 minutes for foot passengers.