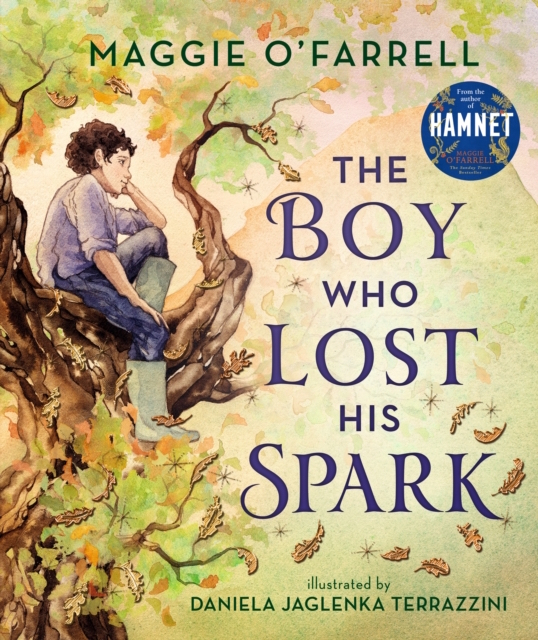 The last book I read by Maggie O'Farrell was Hamnet, which won the Women's Prize for Fiction in 2020. I love her adult books but her first children's book Where Snow Angels Go somehow passed me by. Not so The Boy Who Lost His Spark by Maggie O'Farrell and beautifully illustrated by Daniela Jaglenka Terrazzini.
I loved the look of this book and sat down to read it as soon as I could. As you would expect from such an accomplished author, the writing is beautifully moderated. I sank into the author's words and the storyline captivated me. The Boy Who Lost His Spark tells the tale of Jem and his family who have left their city fat to live in a small town. His unhappiness grows as he misses the life he had before and is furious at the strange things that seem to be happening in their home. His younger sister, Verity, is convinced it's the work of a "nouka" – an ancient creature that lived in the hill, once the site of a volcano. As chaos ensues, Jem is drawn into his sister's idea of the nouka and gradually finds his sense of belonging ina brilliant and life-affirming dénouement.
I love the way O'Farrell captures and describes, the boy's unhappiness: "it was as if someone had put misted-up glasses on his face and he could no longer see the fun and magic in Verity's games... He felt so low and listless, sitting there, as if his insides had been stuffed with damp rags."
The plat and narrative is perfect. It is aimed at children aged five plus but I'd say they would need a lot of words explained to them. Not a bad thing!
PWT rating: ♥♥♥♥♥
The Boy Who Lost His Spark by Maggie O'Farrell and illustrated by Daniela Jaglenka Terrazzini is published by Walker Books and is available fro all good bookshops and online.