Get the kids to follow Sarah Holland's step-by step intructions for some colourful and artistic creations with flowers.

Crazy cups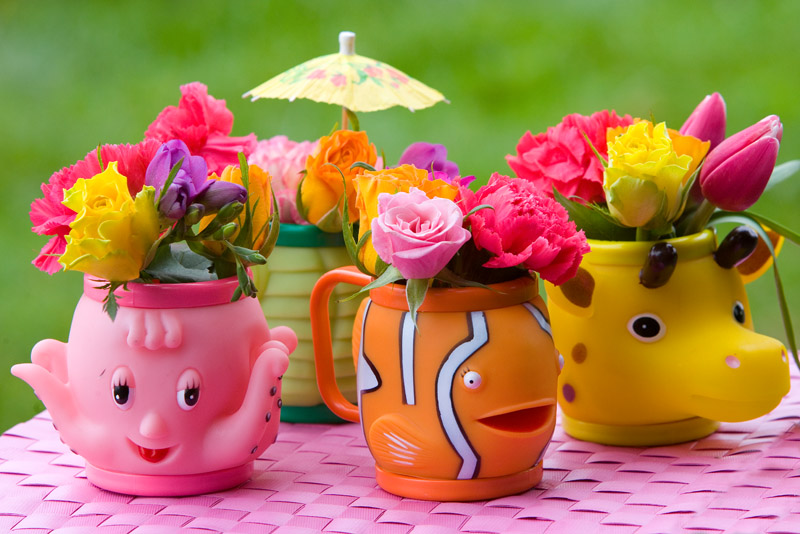 Favourite cups make lovely little containers for flowers! Brightly coloured roses, carnations and freesia are all you need to use.
Adults may need to cut or supervise cutting the stems short, and fill your cups with water, then pop in the flowers.
You can add paper umbrellas or straws for more effect. Freesias smell very sweet, which will make this even nicer to do.

Cool Carton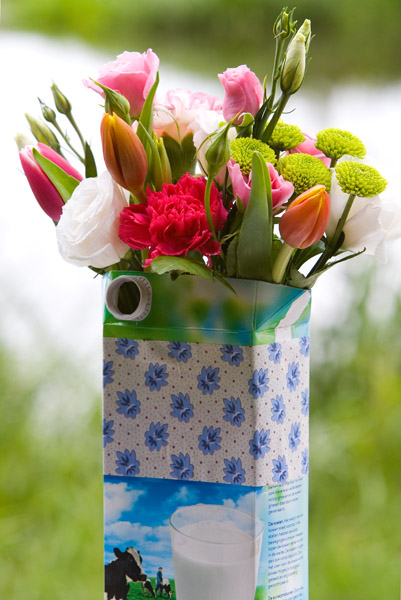 Use an old milk or drinks carton for flowers. An adult may need to unfold and cut off the top.
Wash out the carton and fill with fresh water. Stick a colourful piece of wrapping paper around the carton to make it look prettier.
Fill with lisianthus, chrysanthemum and carnations in pink, white and green – these flowers last for a long time.

Easy eggs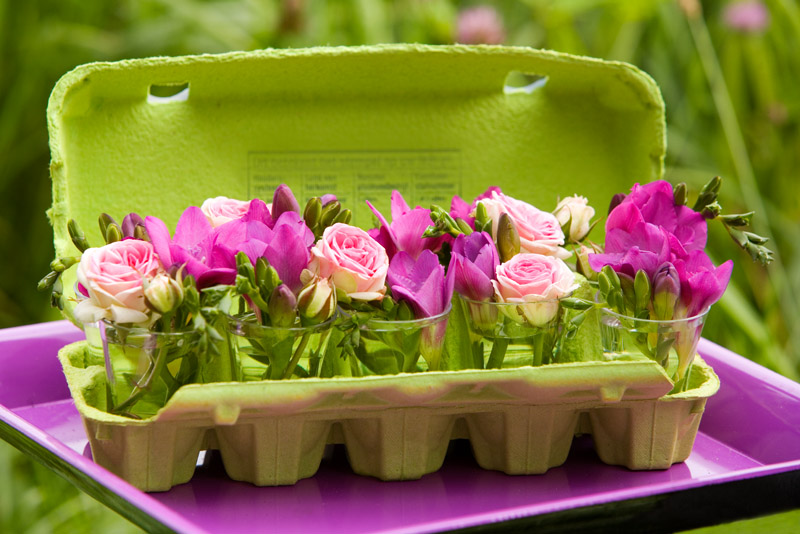 Once you've eaten the eggs, keep the carton . Put small drinking glasses filled with water into the egg carton, and then put small flowers in the glasses. An adult may need to cut the stems shorter on flowers like these roses and freesia. They smell and look better than eggs!