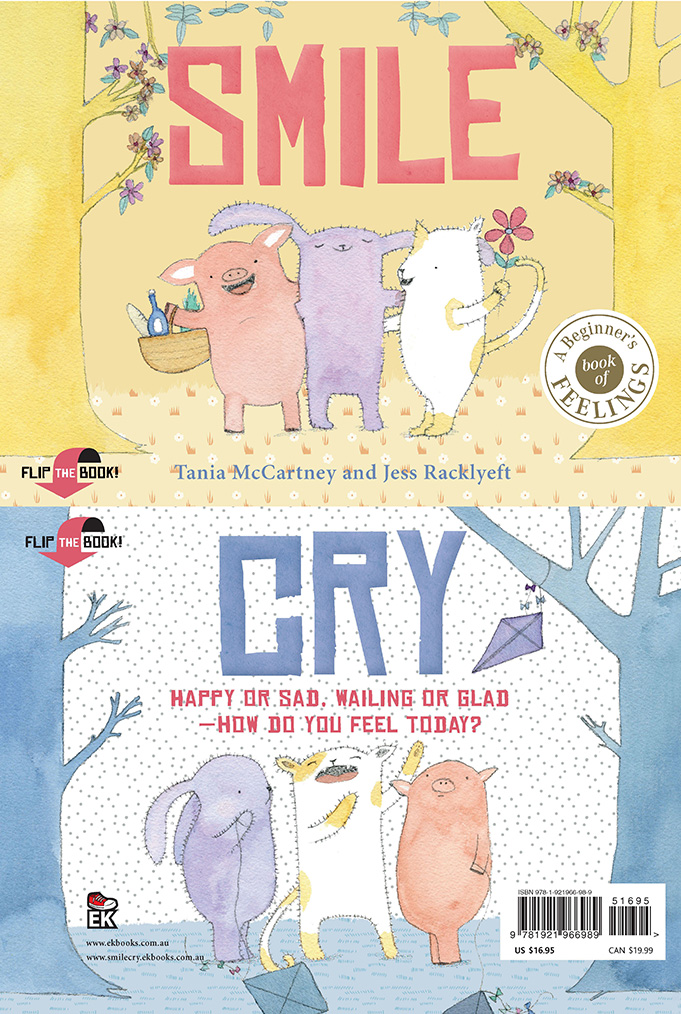 Smile Cry by Tania McCartney and Jess Racklyeft indicates that it is a "beginner's book of feelings" and deals with two subjects – smiling and crying. It has a clever layout in that you flip it over to read about each emotion in turn – with both stories meeting in the middle where the scene is of a cuddle.
Bella was very interested in it as soon as we got it and particularly likes the pictures – it is beautifully illustrated with pictures of animals acting out "childlike" situations.
The book indicates different types of smiles or cries. In fact my only criticism is that some of them are a bit strange for example "a sweetie-pie wink smile" but overall it's a really well-told story to help little ones explore their feelings.
PWT rating: ♥♥♥♥♥
Published by EK Books, Smile/Cry: Happy or Sad, Wailing or Glad - How Do You Feel Today?
by Tania McCartney and illustrated by Jess Racklyeft is available from Amazon.