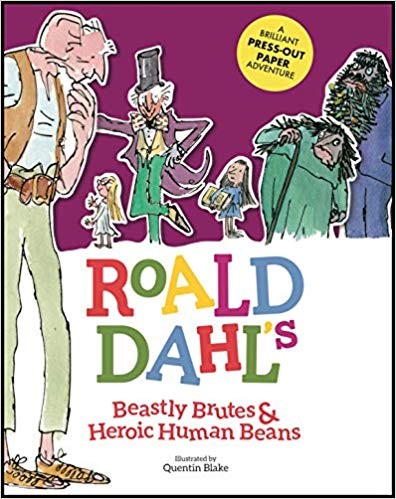 This is a Roald Dahl book with a difference. It still has the wonderful illustrations by Quentin Blake but it is written by Stella Caldwell. She has taken Roald Dahl's famous books like Charlie and the Chocolate Factory, The BFG and The Twits and, writing as the main character in each of the books, has given that character's view on the people and major places in his or her book.
Each page is visually appealing with the limited writing on each page and the very colourful illustrations by Quentin Blake. The surprise in this book is that the pages are perforated. Trace along the perforations and each page has a new and interesting outline. This is very good for improving fine motor skills. Some pages feature a character or characters that can be pressed out to keep.
Lottie, aged eight, loved the book. She said it was entertaining and that the colourful pages made her want to read it. Although a very competent and fluent reader she prefers books with some illustrations and limited writing on each page so this was ideal. She also liked the fact that you could pop out some of the characters to keep.
PWT rating: ♥♥♥♥♥
Roald Dahl's Beastly Brutes & Heroic Human Beans
is published by Carlton Kids and is available from Amazon and bookshops.