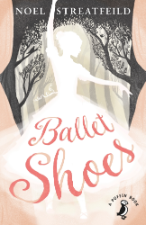 Summer is a great time to introduce your kids to some timeless classics to read and Puffin has added 20 titles to its A Puffin Collection.
One of my own favourites, Ballet Shoes by Noel Streatfeild, was on the Puffin 2015 list and this month (July 2016) marks the 80th anniversary of its first publication by Dent in 1936. It's still a great read.
Another of Streatfeild's novels, A Vicarage Family, a fictionalised autobiography, joins the Collection this year.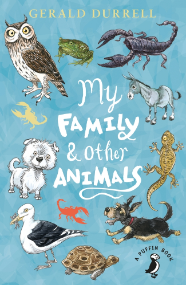 Puffin joins the celebration to mark the 150th anniversary of Beatrix Potter with The Fairy Caravan – the story of a miniature circus written for older children towards the end of her writing career. Plus there is Gerald Durrell's iconic My Family & Other Animals.
There are so many fabulous authors in this collection that you are spoilt for choice and there really is something for everyone from Philippa Pearce's The Battle of Bubble and Squeak to Ursula K. Le Guin's A Wizard of Earthsea. The books are perfect for young independent readers or those who still love having a book read to them at bedtime – or any other time for that matter.
These books also make great presents for your children to give to friends on their birthdays.
You can find the complete collection of A Puffin Book here.